Jordaan pulls out of Cosafa presidency race
Last updated on .From the section Football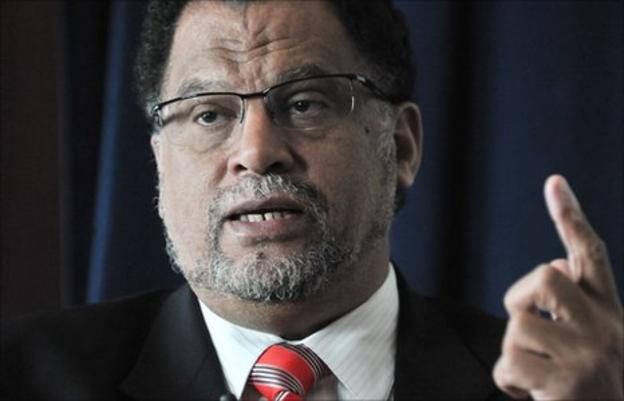 Danny Jordaan has pulled out of the race to become president of southern Africa's regional football body Cosafa.
Jordaan, who headed up South Africa's hosting of the 2010 World Cup, withdrew his candidacy at the very last minute.
Seychellois Suketu Patel was thus re-elected unopposed to a seat he already holds.
Jordaan pulled out saying that his 'message of change' was not garnering enough support.
"I presented proposals to the change the structure of Cosafa - but it was very clear that out of the 14 countries, my proposals were always split 7-7," Jordaan told BBC Sport.
"So I decided that people were not ready for a new direction and a new vision.
"I think change always triggers resistances, and with a small majority it would have been difficult to implement change."
This year has been a bad one for Jordaan, a South African FA vice-president, in his attempts to reach the top administrative echelons of world football.
In February, he failed in his bid to earn one of Africa's two available places on the executive committee of football's world governing body Fifa.
Algerian Football Federation president Mohamed Raouraoua, 64, took one of the two places, with Ivorian Federation chief Jacques Anouma retaining his spot.
Nonetheless, Jordaan has resolved to maintain his efforts to earn a place at Africa's top football tables.
"I will continue to work in football and perhaps I must spend more time strengthening my relationships [with other African administrators] on an individial basis," he added.
"There is a contribution I can make and African football needs to strengthen its own position in world football at the moment."
Following last year's World Cup in South Africa, Jordaan was widely praised for the role he played in organising what was widely seen as a successful tournament.