Hearts players face impasse over unpaid wages
Last updated on .From the section Football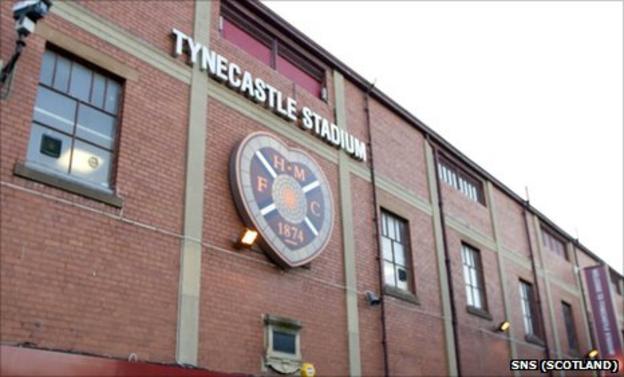 Hearts players are considering their next move after Scotland's governing bodies said they could not intervene in the wages dispute at the club.
One proposed solution, for the Scottish Premier League to withhold money from Hearts and pay it directly to the players, has been ruled out.
Meanwhile, the Scottish Football Association insists it has no jurisdiction over the matter.
The SPL says it will only step in if a player makes a formal complaint to it.
The Professional Footballers' Association Scotland has requested the SPL and SFA to intervene in the impasse, with chief executive Fraser Wishart saying there was a "growing anger and a feeling of isolation amongst the players".
Four senior Hearts players have been offered contract extensions in the past few weeks despite not receiving their November monthly salaries.
The PFA says it expects Hearts to honour their players' contracts and insists it will not resort to legal action unless forced to, but could request Fifa and Uefa to become involved.
The SPL insists it has not received any contact regarding the matter from any of the affected Hearts players.