Kettering Town's Mark Stimson puts faith in youngsters
Last updated on .From the section Football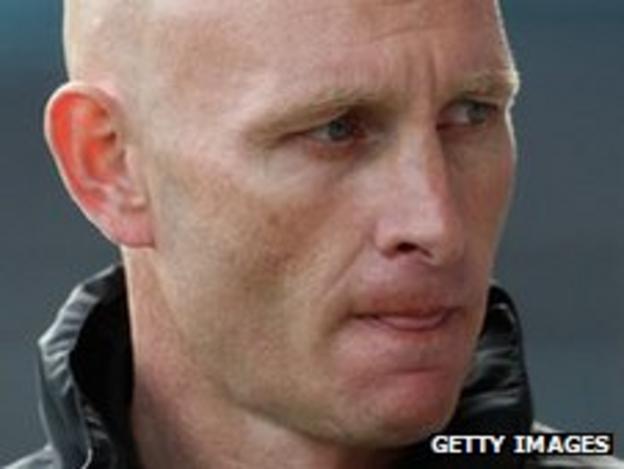 Kettering Town's Mark Stimson hopes his youth team players can be 'heroes' when they come up against Gateshead in the FA Trophy on Saturday.
Jordan Cross, Robbie Dance, Ollie Jones and Mark Pryor are all set to start.
Stimson told BBC Radio Northampton: "We've got to rely on the senior players to lead the others but I expect the youngsters to play [without] fear.
"We could see a front three of a very young age, but it could be their dream start to becoming a hero at Kettering."
The quartet played in the 0-0 draw with Darlington and Stimson was delighted with how they adapted to Blue Square Bet Premier football.
"It was difficult to come in [when] the team had just been beaten, but with youngsters, they don't worry too much about results, they just want to go out there and play," he said.
"Mark did really well in the centre of midfield, and showed a bit of composure after watching [the York City match] DVD.
"Robbie didn't get enough of the ball but when he did have it, he looked quite bright and got into a good goalscoring position.
"Ollie looked comfortable out there and we've seen Jordan before [against Kidderminster in October]."
Stimson will be without Leon McKenzie, Steven Meechan, Phil Ifil, Stephan O'Leary and Djoumin Sangare due to injuries.
And former Stevenage and Working midfielder Craig Dobson will not be available this season because of a knee problem.
"It was a horrendous [knee] injury and he's coming along nicely, but he's [out] long-term.
"The other boys are slowly getting better, but this weekend is too early for most of them."