Caf backs Issa Hayatou after IOC ruling
Last updated on .From the section Football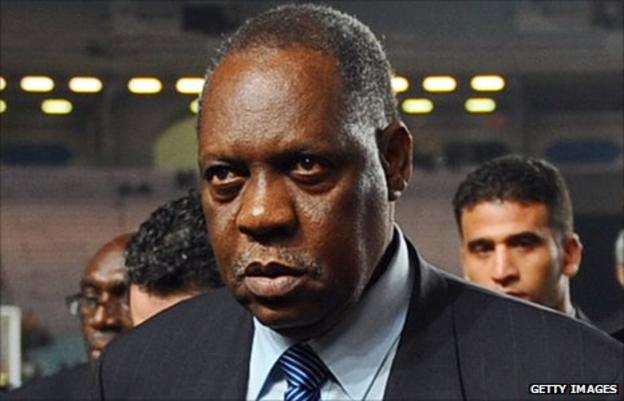 The Confederation of African Football (Caf) has issued strong backing for its president, Issa Hayatou, after he was reprimanded by the International Olympic Committee (IOC).
The IOC said Mr Hayatou's decision to accept 100,000 French francs from a now-defunct marketing firm called ISL amounted to "a conflict of interest" - but a Caf statement made clear that it rejects that claim.
Mr Hayatou has always maintained that money which was passed to him was intended to help Caf celebrate its 40th anniversary.
"President Hayatou never received the sum for his personal account and could not, therefore, use it for personal needs," Caf vice-president Kabele Camara said in a statement.
"No conflict of interest can be charged against him."
Caf also attacked the conduct of the IOC investigation, saying that not all the evidence had been considered by the panel.
"Caf regrets that all documents and evidence provided were not considered - rejecting these documents demonstrates disrespect and a lack of consideration [from] the IOC."
Mr Hayatou was not a member of the IOC at the time the payment was made.
World football's governing body Fifa was a client of ISL, which collapsed with debts of $300m (£192m) in 2001.
The head of Fifa, Sepp Blatter, has already expressed his support for Mr Hayatou over the ISL case.