South Africa slams Cosafa 'hostility' over Jordaan
Last updated on .From the section Football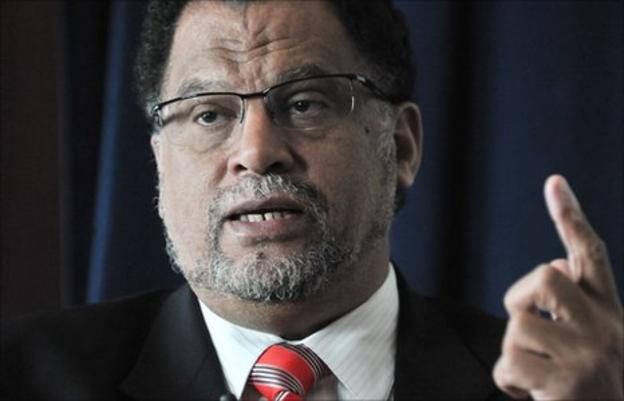 South Africa's Football Association (Safa) has attacked "hostile and aggressive attitudes" against the country within the southern African regional grouping, Cosafa.
Safa made its statement after what it called "speculation" over Jordaan's decision.
It said the move was made "in the interests of unity".
"Recent newspaper articles have speculated that [Jordaan's withdrawal] was done to 'avoid embarrassment' and some have even speculated that Dr Jordaan faced 'a humiliating defeat'," Safa said.
"We wish to place on record the facts surrounding our decision."
Safa said Jordaan had six of the fourteen available votes "completely assured", with four more verbally committed to back him.
But the behaviour of some members of the organisation in the build-up to the vote meant that Safa decided Jordaan should not stand.
"During the proceedings leading to the elections, there were some members that expressed gratuitously hostile and aggressive attitudes against South Africa," Safa said.
"On this basis the South African delegation decided that even if he was elected, Dr Jordaan would face a divided Cosafa, and the nature of the changes he wanted to bring about would require a strong mandate from the electorate.
"In the interests of unity, therefore, Safa decided to withdraw its candidate from the race, but at the same time expressed concerns about the process and attitudes demonstrated by a minority of two."
The statement did not identify the two parties concerned.
"We cannot allow our leadership to be treated in a dismissive manner", Safa president Kirsten Nematandani said.