David Lucas thanks 'life saver' Richard Cresswell
By Jonathan Jurejko
BBC Sport
Last updated on .From the section Football
Rochdale goalkeeper David Lucas has thanked quick-thinking Sheffield United striker Richard Cresswell for "saving his life" after being knocked unconscious during their League One match.
Lucas needed emergency medical treatment for a head injury towards the end of the first half when he collided with Blades defender Neill Collins.
Cresswell, Lucas's old Preston team-mate, put the 34-year-old into the recovery position on-the-field to stop him swallowing his tongue.
"As dramatic as it sounds to say he saved my life, maybe he did," Lucas told BBC Sport.
"It was lucky on my part that someone as sensible and quick-thinking like Cressy reacted as quickly as he did."
The Rochdale keeper received treatment in his own penalty area as play was stopped for 10 minutes.
He was taken to hospital and examined by medical staff before receiving the all-clear.
Lucas admitted he cannot remember anything about the incident which happened in the 45th minute of Rochdale's 3-0 defeat at Bramall Lane.
He said: "I've been told Cressy put me in the recovery position and stopped me swallowing my tongue.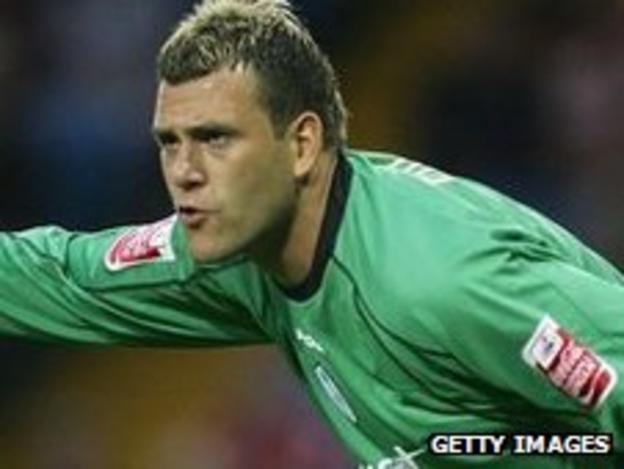 "I only remember a free-kick outside of the box which came into the area and started curling away from me.
"I thought 'I've got to steady myself here and go in for the ball'.
"Then I knew I was down and the next thing I remember was the emergency staff putting a neck brace on me. So obviously I was knocked out for a few minutes.
"It was totally accidental and if it wasn't me then it could have been someone else."
Lucas played with Cresswell, 34, between 2001 and 2004 at Deepdale and the pair were also guests at each other's weddings.
He added: "You don't realise at the time but the lads said it was scary stuff.
"I'll be ringing Cressy to say thank you and also the Sheffield United medical staff for their help."
The former Leeds United and Sheffield Wednesday keeper said he hopes to be fit enough to play against Yeovil on Saturday.