Can football make a difference?
By Christian Purslow
Former Liverpool FC managing director
Last updated on .From the section Football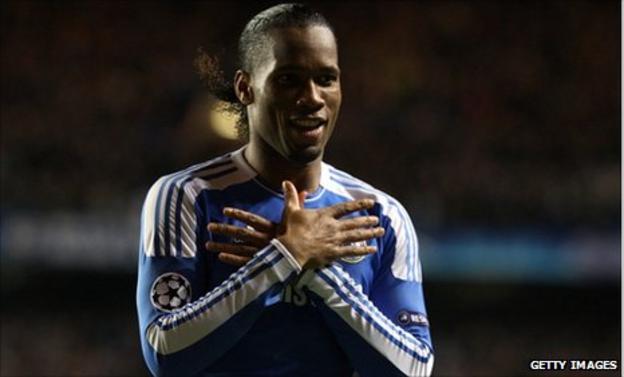 "Footballers are the pop stars of this generation," according to Jamie Carragher.
With their global profiles and stratospheric salaries, it is hard to dispute with the Liverpool defender's assessment.
However, if Carragher is right, is football missing a trick when it comes to what the game could do for society?
If Robin van Persie really is the new Van Morrison and Phil Jagielka the new Mick Jagger, where is football's equivalent of Live Aid?
Have the deep bonds that once tied our clubs to their communities been eroded to such an extent that all concerns revolve around making money, rather than making a difference?
Or does the charity and community work done by clubs and players up and down the country go under the radar, with footballers taking their social responsibilities far more seriously than they are ever given credit for?
As part of a BBC Radio 5 live sport special program to be broadcast this Wednesday, I set out to investigate these questions, speaking to a whole host of people that ranged from superstars such as Carragher, Chelsea striker Didier Drogba, Patrick Vieira of Manchester City and AC Milan midfielder Clarence Seedorf to a former London gangster. I also got the views of former Prime Minister Tony Blair.
The footballers told me the stories of their upbringings and spoke about issues I'd never heard players discuss. Bootle-born Carragher gave me his searingly honest and impassioned opinions on the void that football fills in areas of urban deprivation, while Seedorf reminisced about how he turned his back on the gun-wielding gangsters he grew up with.
In the wake of the riots that engulfed our cities over the summer, Tottenham MP David Lammy stressed the need for clubs to strengthen their community links and remember their foundations, a view that was echoed by Manchester City executive Vieira.
A young man who had been involved with gang life in south-east London gave me a different perspective, explaining the allure that gangs can hold for talented but troubled teenagers, tempting them away from pursuing a career in football.
At the extreme end of the spectrum, Drogba gave me a compelling insight into the unifying power of football if harnessed in the right way, citing the example of how football helped stop the civil war in his native Ivory Coast.
He also personified the breed of footballer I had encountered: eloquent, intelligent, and engaged.
Forget being pop stars. Players have the potential to wield a far-reaching influence that most politicians can only envy. If they are so inclined, they could become the spokesmen of future generations.
'Urban Legends: Can football make a difference?' is on BBC Radio 5 live sport on Wednesday, 14 December from 1930 GMT