Boss Dave Hockaday plans for Forest Green Rovers future
Last updated on .From the section Football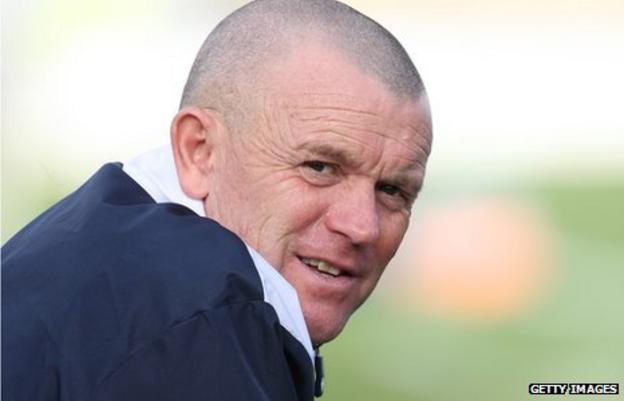 Forest Green Rovers manager Dave Hockaday says he is already prepared to offer some players contract extensions for next season.
In the previous seasons, most of the squad have only been signed up on one-year deals but Hockaday is now hoping to secure them for longer periods.
"This is the first group that I have been given a chance to build with," he told BBC Gloucestershire.
"We're now offering one or two year extensions beyond this season."
He added: "Hopefully we'll have a few positive announcements in a few weeks."
Forest Green faced severe financial problems before Dale Vince took over the Nailsworth club and became majority shareholder in August 2010.
Vince's arrival has stabilised the Blue Square Bet Premier outfit off the field and after battling relegation for the past two seasons, they are currently ninth in the table and just three points off the play-offs.
"Because of tough finances previously we weren't able to build," added Hockaday. "We were scrambling from month to month, season to season.
"You need to have players for more than a few months. You need to have them beyond a season to have the capability to plan ahead.
"This is the first group I've had where I've got a great group of players, potentially.
"Potentially means you haven't done it yet. We've had a good run but there's going to be blips along the way again. I hope that everyone can see that the performances are getting better, the belief is getting greater, and we're starting to take our chances."