Cas will hear Namibia's case prior to 2012 Nations Cup
By Piers Edwards
BBC Sport
Last updated on .From the section Football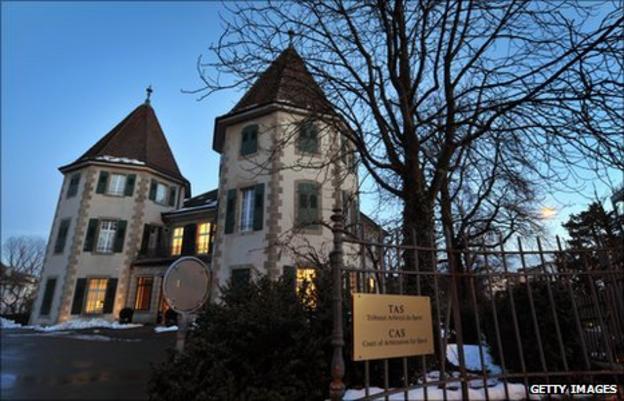 Namibia's case against Herve Zengue will be heard at the Court of Arbitration for Sport (Cas) in early January, says the country's FA.
Namibian FA (NFA) secretary-general Barry Rukoro says Cas has informed his organisation that the hearing will take place between 03-10 January.
Meeting prior to the Africa Cup of Nations' start on 21 January is crucial to Namibia's hopes of participation.
"We are very happy that Cas realise the urgency of the matter," said Rukoro.
"And we are very happy that they have scheduled it before the Nations Cup."
The Namibians are hoping that Cas will rule against the eligibility of Cameroon-born Zengue to play for Burkina Faso.
Should this happen, the Brave Warriors could theoretically replace the Burkinabe at January's Nations Cup in Equatorial Guinea and Gabon.
The Namibian squad are already in training for the finals, despite the Confederation of African Football having twice rejected their case on technical grounds.
But the NFA believes Cas will rule in their favour and Rukoro says the date for the hearing will give the squad a new impetus.
"We will continue to ready the team for the finals so that if Cas rules in our favour, we will be ready to participate."