Jimmy Reid returns as Pickering Town's ew manager
Last updated on .From the section Football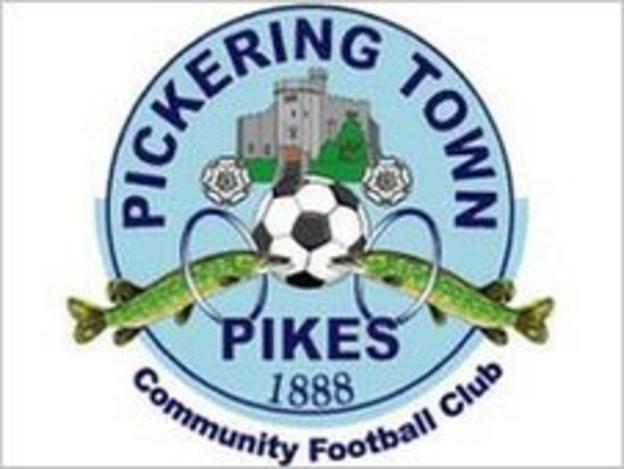 Pickering Town have reappointed former boss Jimmy Reid as manager following the sacking of Pete Vasey.
The Northern Counties East League club parted company with Vasey following their defeat by the Premier Division's bottom club, Maltby Main.
Reid told BBC Radio York: "It's good to be back. I had some happy times there.
"I've always been welcomed back when I've gone and it's a chance to resurrect my managerial career for the rest of the season."
Vasey, appointed manager in the close season, leaves with Pickering third from bottom of the table with 12 points from 18 games.
His assistant Mike Morton has also left the club.
Reid led Pickering to promotion to the Premier Division in 2002 before going on to manage at Tadcaster Albion and Goole.
He will be assisted by former player and captain, Dean McCauley, for the remainder of the season.
"They've had a lot of close defeats," said Reid. "Obviously we need to try and get some points on the board as quick as we can and try and move up the league and get away from the zone down at the bottom.
"In a lot of ways, Pete's maybe been unlucky with a lot of things he's done that have not come off, but we need to go in and do what we think is going to be the best to try and move back.
"We just need to get away from the bottom.
"A lot of people have worked hard and, through circumstances, they are where they are.
"Consolidation and getting away from the bottom is the priority that we're looking for."