Tottenham prepared to go for 'special' player in January
Last updated on .From the section Football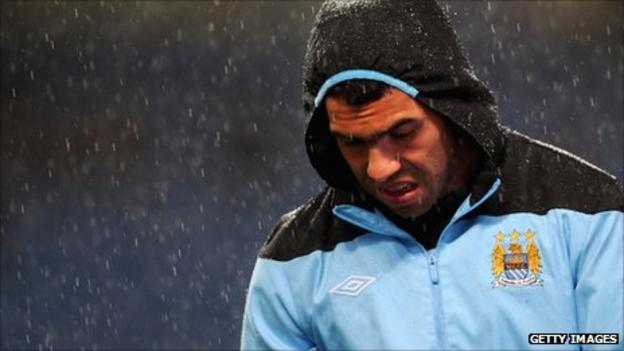 Tottenham manager Harry Redknapp says the club are ready to sign a "special player" in January but does not expect it to be Carlos Tevez.
Redknapp said: "If someone came along who we thought was special and could make a difference, we'd go for him."
Spurs have recently been linked with Argentine striker Tevez, who is keen to leave Manchester City.
"He's a special player who could make the difference," said Redknapp, "but I wouldn't think that's a possibility."
The Spurs boss is confident that chairman Daniel Levy will give him the funds to sign a top player in January.
"The chairman would back me all the way if we felt it was someone who could take us that extra little bit forward," he added.
"But finding them is very difficult, there aren't many around like that."
Tottenham take on Shamrock Rovers in their final Europa League group game on Thursday, knowing that their chances of making the last 32 are slim.
Redknapp, whose side lost their 11-match unbeaten run when they lost 2-1 to Stoke on Sunday, has taken a squad of only 15 players to Dublin.
In the run-up to the game, the Redknapp again pushed the idea of trialling two referees in matches.
"[For referees] to keep pace with play must be very very difficult," he said. "I just think it's an idea.
"I met Shaun Edwards [Wales rugby coach] the other day and he said he played in a tournament in rugby that had two referees and it worked a treat. I don't think it's an impossibility in our game."