Kettering extend loan of Norwich midfielder Josh Dawkin
Last updated on .From the section Football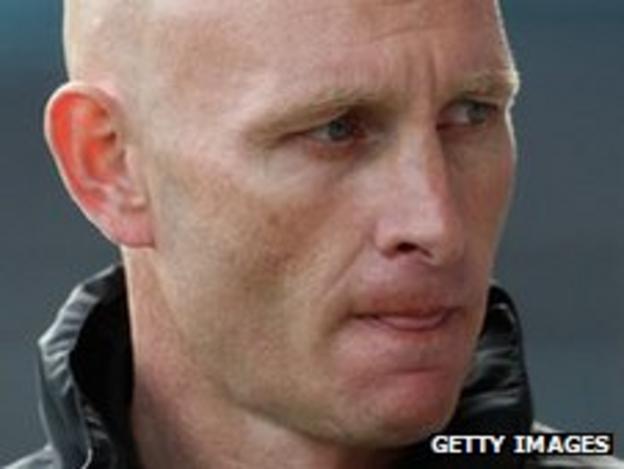 Kettering Town boss Mark Stimson says extending the loan of midfielder Josh Dawkin keeps a key player at the club.
Stimson told BBC Radio Northampton: "It's great news, because he's done outstandingly well for us.
"He's a player I really like and the more we get him on the ball, the more he can create."
Moses Swaibu and Ellis Deeney have left the club, but non-contract players Kiernan Hughes-Mason and Stephen O'Leary look set to stay until January as well.
"I've had a good chat with Kiernan and we've agreed he'll stay with us for three games," said Stimson.
"If there isn't anything on the table after that, he'll probably look elsewhere. It has been hard for him because he had a contract at Tooting and Mitcham and came away from that on the promise of getting something here.
"He's worked extremely hard here and he's been great. Hopefully someone steps in [to remove the transfer embargo] and we can get him signed up for the season.
"I'll speak to Stephen tomorrow and hopefully we'll say the same thing. As an ex-Luton player, I'm sure he'll want to be available for those games."
Meanwhile, Stimson is hopeful that Steven Meechan, Phil Ifil and Djoumin Sangare will return from injury to face Bath City in the Blue Square Premier. Leon McKenzie also looks set to play in the final match of his career.