Chairman Weaver relaxed about Harrogate ground search
Last updated on .From the section Football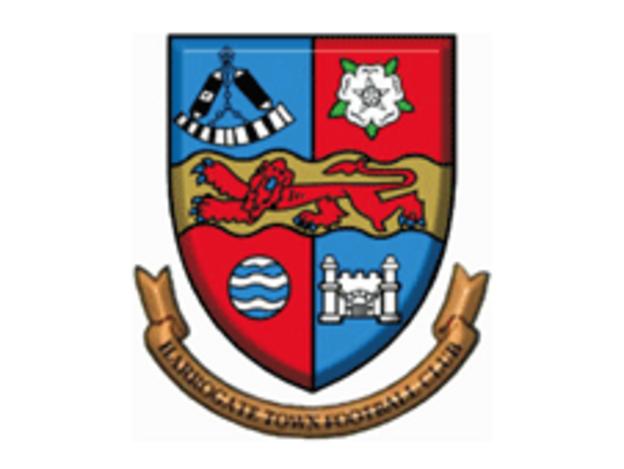 Harrogate Town chairman Irving Weaver says he will keep the club at their current Wetherby Road home for the time being at least.
The club's former chairman Bill Fotherby had been in talks with Harrogate Borough Council for a few years about finding new premises.
Weaver told BBC Radio York: "We'll develop Wetherby Road.
"We've got certain criteria we want to do as a must and then we'll see what happens with plans from the council."
Weaver became the owner of Harrogate in June 2011 and took over as chairman in November, when Fotherby stepped down from the role after 12 years.
The club has been looking for new facilities for a number of years in an effort to expand.
"I think we've got to be relaxed about it and make the best of what we've got at the stadium," Weaver added.
"I think we've got to build a football club, as well as a football team and that's capital intensive.
"But if it all went into the team and you don't develop a solid base, then you punch above your weight. One day that's going to be out of balance.
"I also want to go to a nice place. I want it to look smart. I want people to be able to turn up and say this is ok.
"I'm relaxed. If there's a move that suits and it suits the council, then that's when we can do a deal together and that's fine, but I'm not banging their door down.
"They've been very supportive about talking about are we important to Harrogate as a club and they've certainly demonstrated to me that they value what we were trying to do.
"We'll see how it develops. I'm open minded and I think that's the best way to progress."