Gabon coach says U23 title will inspire 2012 co-hosts
By Piers Edwards
BBC Sport
Last updated on .From the section Football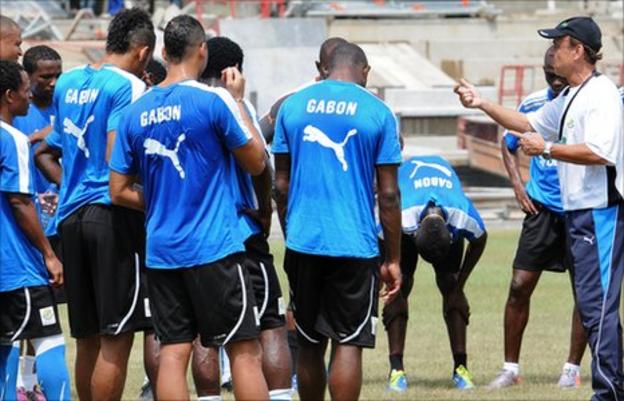 Gabon coach Gernot Rohr is set to select nine players from the victorious under-23 side for his preliminary Africa Cup of Nations squad.
"I will name a list of 30 players in the next few days and I think we will have 8-9 of the young," said Rohr.
"This was a historic event because it marked Gabon's first title in Africa."
On the verge of elimination prior to their final group game, the Gabonese stunned many observers by not only reaching the Olympics at the event - but then winning the tournament itself.
With Gabon set to host the Nations Cup for the first time next month, alongside Equatorial Guinea, the timing is perfect for Rohr.
The veteran German, who took charge of the Panthers two years ago, believes it could mark a watershed in Gabonese football.
"It may be a young competition but it was at Under-23 level, so this could be a good sign for football in Gabon," he told BBC Sport.
"Because we now have confidence and know we can do something very good in international competition."
"This will bring good pressure on the older players too as they must now fight to conserve their places in the team."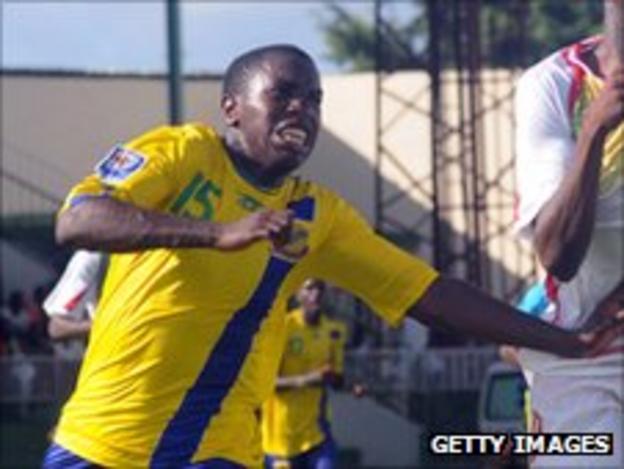 Rohr already uses a handful of Gabon's Under-23 side in his senior squad, with players like Bordeaux youngster Andre Biyogo Poko and US Bitam duo Remy Ebanega and Henri Ndong.
France-based Alexander N'Doumbou has also featured in Rohr's previous squads, as have Cedric Boussoughou and Romauld Tsitsigui - who both play for Gabon's Mangasport.
"These young players need a little time to become big players but I think they have a lot of good qualities - especially with their mentality," Rohr explained.
"It's a big pleasure for me to work with young players and a young team is always able to do some good things."
One youngster who can expect to form a major part of Rohr's squad did not contest the joint Olympic qualifiers/African Under-23 championships, since his French club would not release him.
However, Pierre-Emerick Aubameyang - who has already netted six goals for St Etienne this season - will be one of the players from whom the public will expect great things.
"He's a young player, only 22, but he will be one of the most important players of my squad," Rohr confirmed.
The German, who once coached Etoile du Sahel in the Tunisian league, will be able to fine-tune his plans once his squad starts to assemble from 29 December.
This camp will run until 23 January, with friendly matches arranged against Burkina Faso in Franceville (9 January) and Sudan in Bitam (16 January).
At the finals, Gabon will aim to reach the quarter-finals for only the second time in their history and must do so from a Group C comprising Morocco, Tunisia and debutants Niger.