Fifa threaten ban on Switzerland over Sion transfer ban
Last updated on .From the section Football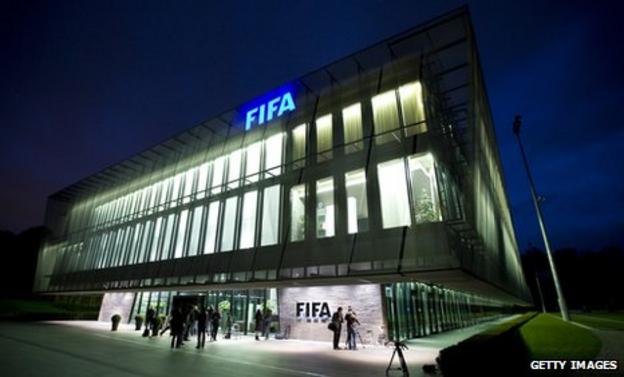 Fifa have threatened to ban Switzerland from world football if a transfer ban on Sion is not enforced by 13 January.
The club were banned for fielding ineligible players against Celtic.
"Should this deadline not be respected, the Swiss FA will be automatically suspended from 14 January 2012 onwards," said Fifa.
"The executive decided to give a final deadline of 13 January 2012 to the Swiss FA to enforce the registration ban imposed on Sion by the Fifa Dispute Resolution Chamber and confirmed by the Swiss Federal Court and to sanction the attitude of the club repeatedly trying to circumvent this decision in a legally abusive manner.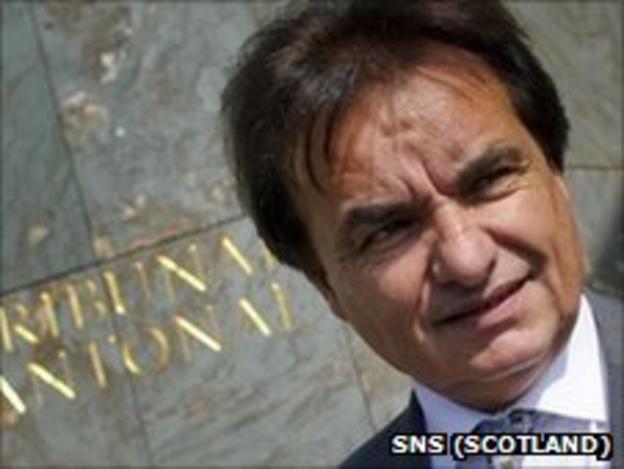 "As a consequence, all matches in which the relevant players participated shall be declared forfeit or three points shall be deducted respectively."
A transfer embargo was imposed on Sion over the signing of Egyptian goalkeeper Essam El Hadary but the club proceeded to sign six players the following transfer.
Five of these players took part in Sion's 3-1 aggregate win against Celtic in the Europa League play-off round.
However, upon complaint from Celtic, Sion were thrown out of the competition and Celtic took the Swiss club's place in Group I.
All Group I fixtures have been completed, with Atletico Madrid and Udinese progressing to the last 32 and Celtic and Rennes bowing out of the tournament.
Should the Swiss FA fail to sanction Sion, Basle could miss out on taking part in the Champions League last 16 and Switzerland's international friendly with Argentina may be cancelled.
Fifa has now ordered the Swiss Football Association to sanction Sion or risk Switzerland being excluded from all football - which would mean Basle missing out on taking part in the last 16 of the Champions League and the national team missing out on an encounter with Argentina in February.
In the aftermath of the CAS ruling, Sion announced plans to take their case to the Swiss Federal Court and then the European Court.