Morocco's hosting of club World Cup 'great' for Africa
Last updated on .From the section Football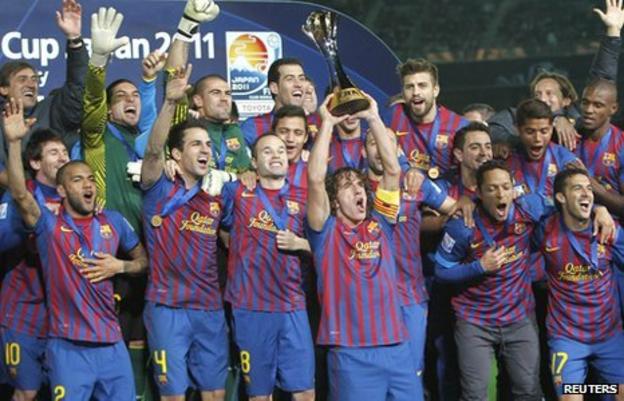 The decision to award the Fifa Club World Cup to Morocco will benefit the whole of Africa, according to Morocco's Olympic coach Pim Verbeek.
Fifa confirmed on Saturday that it has chosen to hand the 2013 and 2014 events to the Moroccans for the first time - a decision that is "amazing" for Morocco and African football, says Verbeek.
"I think it's great," the Dutchman and former Australia coach told BBC Sport.
"It's not only great for football in Morocco, but for football in Africa.
"The fact that you can have such a prestigious tournament, if you see the interest from the media about a tournament like this.
"In Morocco, they love football, and they love watching the best European teams playing against the other best teams in the world.
"They have the African Cup of Nations in 2015, and now they have the best club teams in the world two years in a row.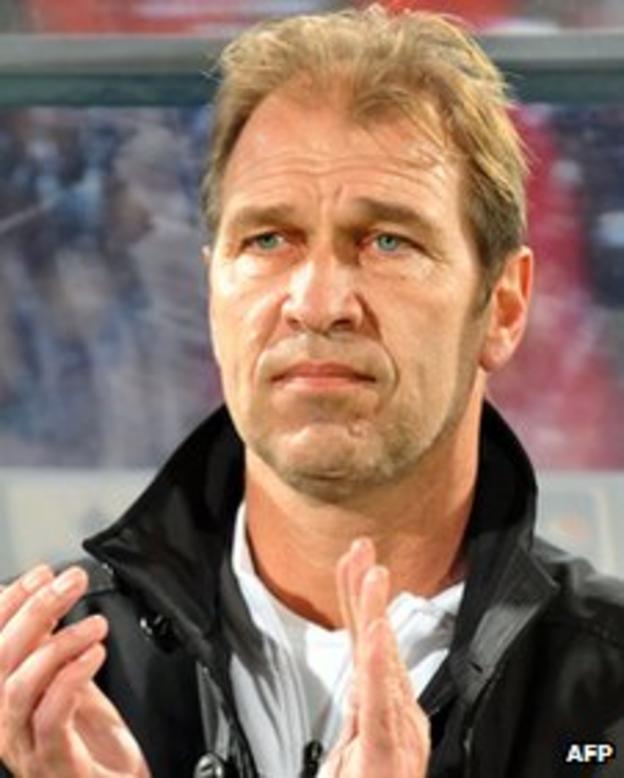 "I think it's amazing."
The North Africans were the sole bidders for the event and received official confirmation on Saturday.
It comes after previous failures by Morocco to stage the World Cup finals and will kick off an eventful few years for the Moroccans, with the country also staging the 2015 Africa Cup of Nations.
The Club World Cup in two years' time will mark the first time that Africa has ever staged the event.
It means that Africa is set to have two teams in the tournament for the first time, with the African champions joining the Moroccan title-holders in contesting the tournament.
Fifa's decision continues the world governing body's policy of taking tournaments to new venues after Russia was awarded the 2018 World Cup and Qatar the 2022 event.
The competition has been held in Brazil, Japan and the United Arab Emirates since it was started in 2000.
This year's tournament ended on Sunday, when European champions Barcelona thumped their South American counterparts Santos 4-0 to win the trophy for the second time in three years.