Uefa charges Celtic over banner and fireworks against Udinese
Last updated on .From the section Football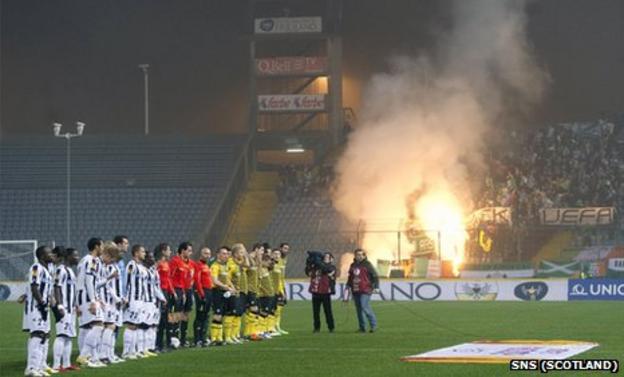 Uefa has charged Celtic with "the displaying of an offensive banner and setting off of fireworks by fans" during Thursday's match with Udinese.
The incidents during the Europa League Group I match were included in the match delegate's report.
Uefa's Control and Disciplinary Body will hear the case on 26 January.
Celtic have already imposed a lifetime ban on the fan they say was responsible for the banner and assaulting a steward at the Stadio Friuli.
Last week, Celtic decided not to appeal against the £12,700 Uefa fine for "illicit chanting" by some of their fans in the earlier Group I game against Rennes at Celtic Park.