Paul Buckle needs time - Bristol Rovers chairman Higgs
Last updated on .From the section Football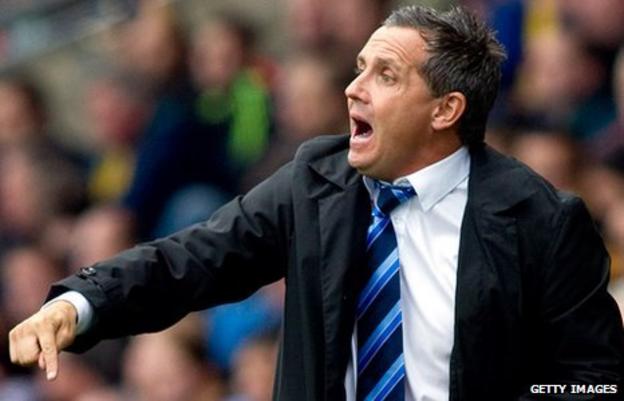 Bristol Rovers chairman Nick Higgs says he is willing to give under-fire manager Paul Buckle time to prove himself at the club.
But the Pirates currently sit 18th in League Two and are 12 points off the play-off places.
"You have to give him time and the chance to show us what he can do," Higgs told BBC Radio Bristol.
"You have to give a man a chance, you have to give him an opportunity.
"We're very ambitious and we don't want to see the club languishing in the basement league. We want to be moving back up the league and all the plans we've got for the club really revolve around taking the club forward."
Following their relegation, Buckle overhauled the Rovers line-up - with 17 players being released and 19 new faces coming in under Buckle's regime.
They had a steady start to their campaign, taking eight points from their first five league games, but have failed to achieve back-to-back wins all season.
And there have been tensions off the field in recent weeks involving Buckle and midfielder Stuart Campbell.
"Some of the players he's brought into the club have worked, some haven't quite as well as we'd have liked," continued Higgs.
"You can't buy success overnight, it takes time. Even with unlimited resources it takes time to gel, to put things together.
"We've not had the best start to this season, but there are signs that we've got a squad of players here and I'm sure that we'll be adding to and amending that squad over the next few months."