Cambridge United favour Trumpington site for stadium
Last updated on .From the section Football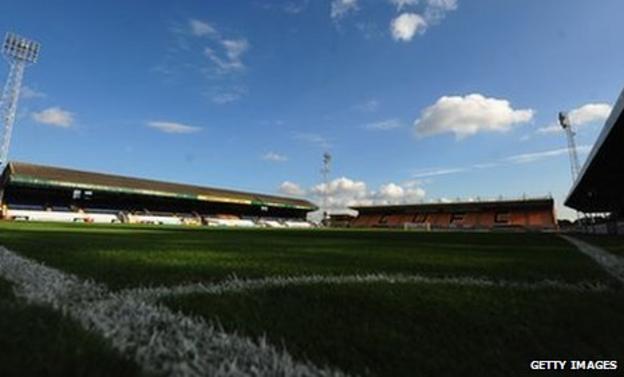 Cambridge United chief executive Greg Mould says the club want their future home to be at Trumpington Meadows.
"Our feeling within the club is the Trumpington site will be the stronger of the two candidates," Mould told BBC Radio Cambridgeshire.
"It's such a great prospect for us. It's been suggested that five to seven years is quite realistic."
Grosvenor plan to construct a new ground, with a potential capacity of 8,000, in return for redeveloping Cambridge's current Abbey Stadium ground, their home since 1932.
And the U's are hopeful the Trumpington location, in the south of the city, will be selected over land at the former National Institute of Agricultural Botany site in the north-west, near the Huntingdon Road.
"Trumpington Meadows is the ideal site. A lot of housing is going to go up around there and hopefully that will create new fans for us as well," Mould added.
"It isn't just about the site. It is about the vision Grosvenor have got for the stadium and the facilities that can have for us on and off the pitch.
"Going into a new stadium would be a massive turning point for the club."