Steve Phillips regrets row with Crewe team-mate Dugdale
Last updated on .From the section Football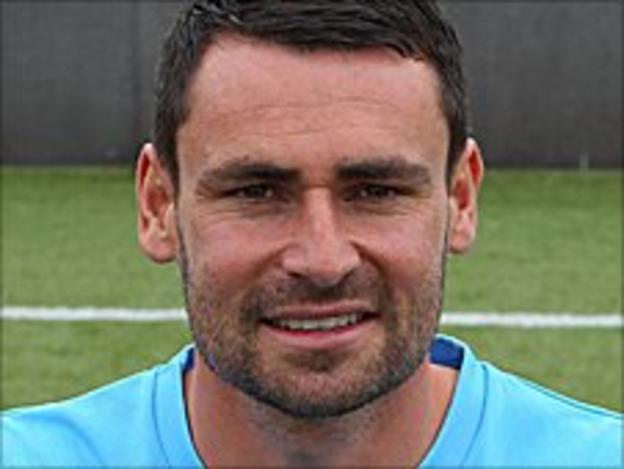 Crewe goalkeeper Steve Phillips has said that his on-field row with team-mate Adam Dugdale against Crawley should not have happened.
The pair clashed just before half time in Saturday's .
"Obviously emotions were high with the decisions that were going against us and the atmosphere of the game," Phillips told BBC Radio Stoke.
"It shouldn't have happened. Those things do happen but everything's fine. We're in a team that wants to win."
The former Bristol Rovers keeper continued: "I want to win and my will to win will never change.
"Things get said on the football field that you probably wouldn't say at any other time.
"We'll speak about it. I'm not one to hold any grudges and I'm sure 'Duggy' isn't. Looking back, it's a bit cringeworthy and I wish it hadn't happened.
"I didn't do much wrong and neither did 'Duggy', but when it all boiled over, that's the thing we need to stop."
The Alex had been reduced to 10 men earlier in the game following Shaun Miller's sending-off, but managed to extend their unbeaten run in League Two to four matches against the leaders.
Assistant manager Neil Baker added: "It wasn't very good and I'm not going to try and cover for them.
"It was indefensible, what happened. You have little fall-outs during games when emotions are running high, but that was wrong.
"We'll let them deal with it first before we deal with it."