Scarborough Athletic to appeal against Ryan Blott ban
Last updated on .From the section Football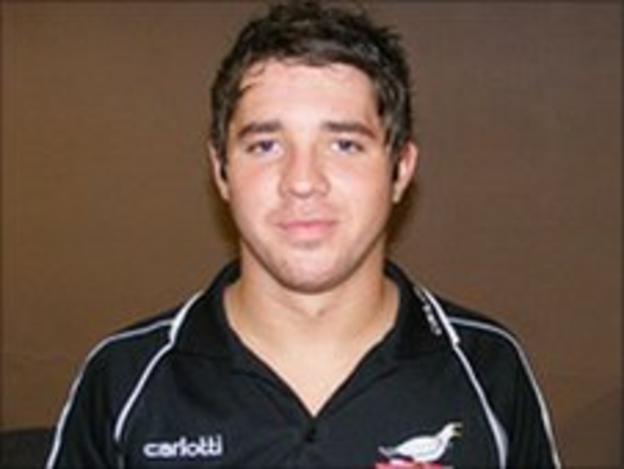 Scarborough Athletic are to appeal against a 112-day ban given to striker Ryan Blott.
Blott has been punished by a new law introduced in the Northern Counties East League after picking up 10 different suspensions in two years.
Manager Rudy Funk told BBC Radio York: "Nobody knows when it [the two years] starts or when it finishes so there's no concrete guidelines for it.
"We just have to wait and see but we'll fight Ryan's corner whatever it takes."
The suspension is set to start on 3 January 2012 and would mean Blott misses the rest of the season.
Funk said: "It's very disappointing because you lose your main striker. Ryan's been an unbelievable servant to Scarborough Athletic.
"To be banned for 112 days, I just can't understand it.
"A lot of people say the warnings were there but I've been at the club now a good eight months and Ryan's behaviour and how he puts himself about is virtually immaculate.
"I just can't understand why this has happened.
"I've actually spoken to one of my friends who is a solicitor to give me some advice on it and even he couldn't get his head around it.
"Maybe we have to get a lot of clarifications from the league or the Football Association but I've spoken to numerous people and everybody just thinks it's basically just a little bit of a joke.
"It only applies to the Northern Counties," Funk added.
"Ryan can go and play elsewhere anywhere in the country and in any different league.
"How bizarre is that? It's very strange but we'll have to deal with it."