Sudan eye Africa Cup of Nations quarter-final place
By Piers Edwards
BBC Sport
Last updated on .From the section Football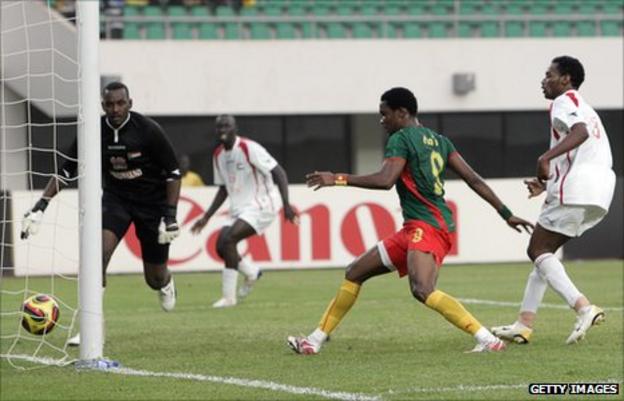 Sudan coach Mohamed Abdallah is eyeing the quarter-finals at next month's Africa Cup of Nations despite the country's recent tournament failures.
Sudan have not won a game at their last three Nations Cups - with their last win coming in the 1970 final itself.
"It's a tough group and I know we are the fourth-ranked team in it," Abdallah said of a Group B also containing Ivory Coast, Angola and Burkina Faso.
"But football is an open game and with willpower and confidence we can do it."
He added: "Anything can happen in this competition, as we have seen by the failures of big countries like Egypt, Cameroon and Nigeria to qualify."
Abdallah, who is commonly known as 'Mazda' in his homeland, guided Sudan to their first Nations Cup in 32 years when helping the team qualify for the 2008 finals.
However, their experience in Ghana was one to forget as they failed to score while conceding nine goals in three heavy defeats.
Nonetheless, Abdallah believes the experience gained there will be crucial to the team's Group B fortunes in the Equatorial Guinea capital Malabo next month.
"From 1976 we didn't participate until 2008 and then we missed the last tournament in Angola - but now we are back," he told BBC Sport.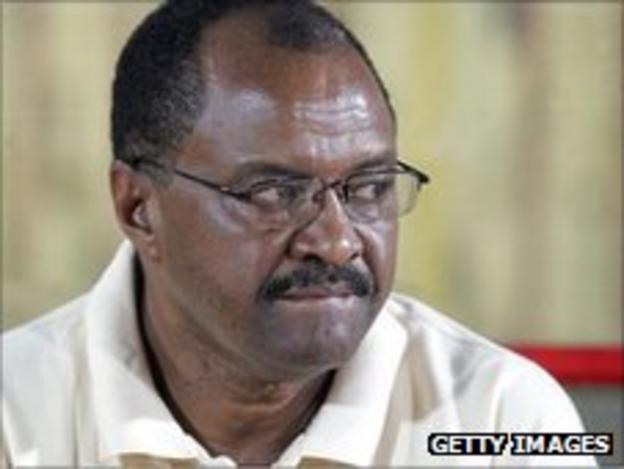 "Our aim is a better performance than last time and to go to the next stage.
"One of my key aims is to bring some players from my team to play professionally outside."
As in 2008, Sudan are set to be the only side at the finals in Equatorial Guinea and Gabon to field a squad entirely composed of locally-based players.
The Sudanese league ended in late November and will only start again after the Nations Cup, meaning Abdallah will have to work hard to bring his players' fitness up to scratch.
"I am trying to raise up the physical fitness in comparison to those players coming from Europe - like those of Ivory Coast and Burkina Faso," he said.
"That is one of the disadvantages of my squad being based locally - as is their lack of experience."
Sudan have lined up three competitive pre-tournament friendlies in an attempt to hit the ground running at the finals.
They will play Tunisia in Dubai between 7-9 January, before facing Senegal in Dakar on 12 January and then Gabon in Bitam four days later.
The Nile Crocodiles begin their Group B campaign when taking on joint favourites Ivory Coast on 22 January in Malabo.