I am lucky to be alive - Aston Villa's Barry Bannan
Last updated on .From the section Football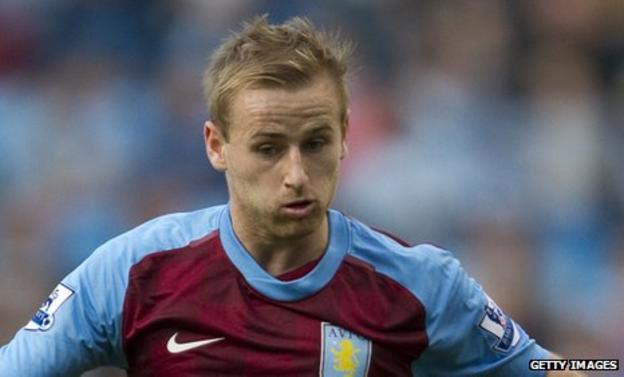 Aston Villa midfielder Barry Bannan says he is lucky to be alive after being involved in a car accident while over the drink-drive limit.
The Scotland international was fined £4,500 and banned from driving for 18 months for the offence, which occurred in October.
"It'll still be with me for the rest of my life in the back of my head," said the 22-year-old.
"As much as I regret it, I'm so lucky to be still here today."
He added: "If I hit another car and killed someone else, then there's no point in me living, really, after the things that would be going through my head."
Bannan, who only had a provisional licence, crashed on the M1 near Watnall, Nottinghamshire before fleeing the scene, but is now the face of West Midlands Police's Christmas campaign against drinking and driving.
He was suspended by Villa for a week and has since made only three substitute appearances and one start.
Manager Alex McLeish said: "He's got to now totally concentrate and be totally professional and try to make himself the best he can possibly be."
Bannan continued: "If I can come back from this, which I am building on trying to do, then it's going to be better for me in the long run. I'll be stronger mentally."