Reuben Hazell backs FA's line on Luis Suarez
Last updated on .From the section Football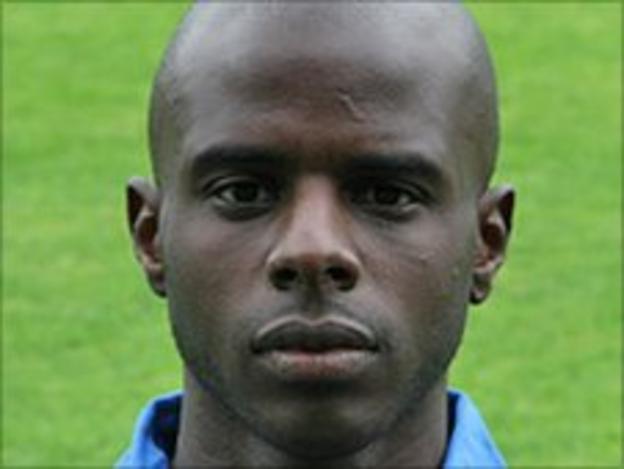 Shrewsbury's Reuben Hazell has endorsed the eight-match suspension handed out by the FA to Luis Suarez as sending out a strong anti-racism message.
Defender Hazell, who is Shrewsbury's spokesman for football's 'Racism: Kick It Out' initiative, has described the punishment as "spot on".
He told BBC Radio Shropshire: "Eight games sends out a really strong signal.
"The FA have spoken a good game about initiatives in the past, now they've shown they're really serious about it."
Suarez's club Liverpool have criticised the ban and the extra £40,000 fine, but Hazell said it was a "superb" verdict.
"I thought it would probably be three or four games, and when I heard it was eight I had to rewind the TV to make sure I'd heard it right," he continued.
"Fair play to the FA - they took their time weighing it up, and their decision is a really powerful message.
"Players and fans know they've got to watch out. If they start racially abusing people, they're going to have to face heavy consequences."
The former Oldham player is nephew to Bob Hazell, who played for Wolves, QPR, Leicester and Port Vale in the 1970s and 80s.
Bob Hazell was one of the first prominent black players to play top-flight football and suffered a tirade of racial abuse in those days.
"I'm very close to my uncle and he told me of the terrible abuse he faced," Reuben added. "My experiences aren't as bad as that, but I have been on the receiving end.
"I remember we were playing at Stoke and I was warming up as a sub when some home fans started to abuse me.
"I was later given the chance by the police to take it further, but I declined. I was younger then and I suppose I couldn't be bothered.
"I know now that was wrong. I should've made a stand."
Hazell has also been uplifted by news that he is close to returning to full-time training.
The defender badly injured a knee three months ago and at first it was thought he could be out for the rest of the season.
But he has been working hard on his own and with the club physio Chris Skitt, and could be training with the rest of the squad again early next month, with a view to being in contention for a first-team place in February.