Scottish Premier League sets 4 August start date for 2012/13 season
Last updated on .From the section Football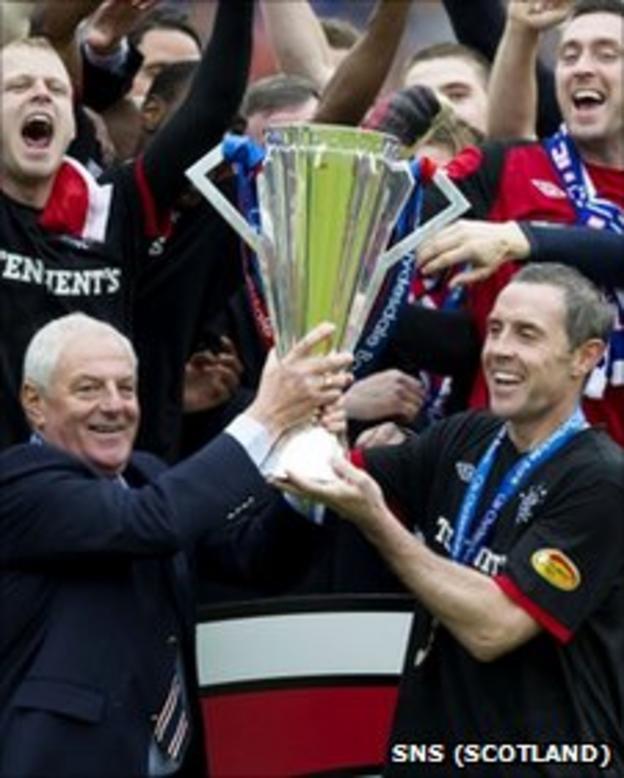 The Scottish Premier League has decided the 2012/13 season will start on Saturday 4 August.
The current season began on 23 July 2011 and the early start came in for criticism.
This start date also ensures there is no conflict with Olympic Games football matches taking place in Scotland.
No decision has been made on a winter break or if there is provision for clubs to play in glamour friendlies once the season is under way.
This year, Celtic participated in the Dublin Cup the weekend after the season kicked off.
The tournament in the Irish capital involved Manchester City, Inter Milan and an Irish League select.
This was part of what the SPL claimed was a "one-off compromise" protocol to allow clubs to postpone one of their matches in the fixture calendar to play friendly matches.
It was also suggested the earlier start date to the current season would assist Scottish clubs in Europe as they would be better prepared.
However, that did not seem to be of benefit, as Rangers, Hearts and Dundee United all exited European competitions before the end of August.
Celtic only progressed in the Europa League by default as Swiss side Sion, who beat the Glasgow club in the play-off tie, were eliminated for fielding ineligible players.
The August start date also enures the SPL season will not coincide with Olympic football matches being hosted at Hampden Park.
The last match, at Scotland's national stadium, as part of London 2012, takes place on 3 August.