Blackburn Rovers fans to protest against Venky's
Last updated on .From the section Football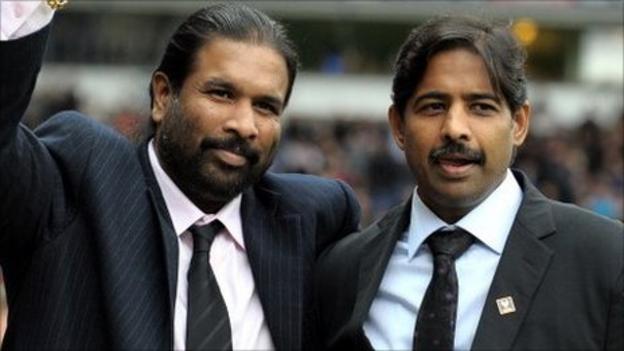 A group of Blackburn fans will protest at the club's training ground on Friday - but say that the target is owners Venky's and not manager Steve Kean.
Venky's, Rovers' Indian owners, have overseen the team's fall to the bottom of the Premier League.
Protest organiser Glen Mullan told BBC Sport: "We need to get our message across to Venky's.
"It is not aimed at Steve Kean. It is aimed at the mismanagement of the club by the owners."
Poultry giant Venky's became the first Indian company to own a Premier League club when they took over at Ewood Park in November 2010 in a £43m deal.
At the time, Blackburn were 14th in the table, two points above the relegation zone.
The following month, Sam Allardyce was sacked as manager, leading to Kean being placed in charge. In January, the club was linked with marquee names, such as Ronaldinho and David Beckham, but they never arrived.
Rovers eventually avoided relegation on the final day of the season, but with only two wins in 17 games so far this term Blackburn have slipped to the bottom of the table, five points from safety.
Mullan continued: "We have not heard anything from Venky's since the team's visit to Pune [in early October]. Nobody knows what is going on."
Mullan added that Venky's are "not providing money" that is necessary and that he is "fearful" of the consequences.
The organisers are expecting "a couple of hundred" fans to descend on the training ground.
Although Friday's protest will not be targeting Kean, Mullan hit back at critics of Blackburn supporters - who have vented their frustrations at the manager.
Everton manager David Moyes walked out at half-time of Blackburn's 2-1 by Bolton, saying he was "disgusted" by the boos and chants aimed at Kean. Newcastle boss Alan Pardew also said fans were harming their team with their "vicious" attacks.
The League Managers' Association added that the fans' reactions have been "unacceptable".
But Mullan argued: "What I'd say to them is that Blackburn is a very poor town. Unemployment is quite high. All of people's disposable income goes on their football team. That football team had the town on the map.
"If the Kean Out protests are considered personal then this country is getting far too politically correct. It happens at other grounds. Steve Bruce was out at Sunderland after two matches of the fans protesting."
Blackburn's training ground is based in the village of Brockhall, a gated community, meaning it is an unlikely venue for a protest.
Mullan explained: "We had agreed meetings but they've been postponed and there is no home game until 2 January.
"We'll get as close as we can to the training ground. It'll be at the gates. We have spoken to police, who are not going to be obstructive if we are peaceful.
"It's a village community so we don't want too much disturbance. We are football supporters, not hooligans."