South Africa's Banyana Banyana on path to London 2012
By Steve Vickers
BBC Sport, Harare
Last updated on .From the section Football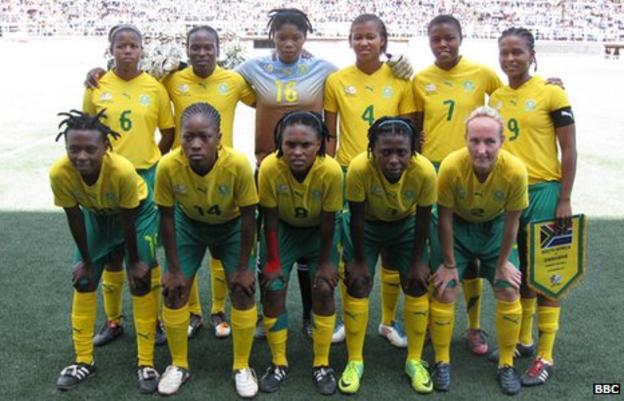 "We don't just want to make up the numbers at the Olympics, we want to make Africa happy," says Joseph Mkhonza, coach of South Africa's women's team.
Expectations are growing in the Banyana Banyana camp as they look towards the Olympic Games after qualifying for the first time in September.
Following a surprise 3-0 defeat to Zimbabwe in Harare on Thursday, their preparations for London 2012 will begin in earnest in January when they go into camp for the whole month.
The squad will then leave home and go to Cyprus, where they will play friendlies with some of the other teams that will be playing at the Olympics.
"That's where the big test is going to be. We're going to be very selective with the friendly matches that we play, and we'll play every game as if it's the last game of our lives, we'll be trying out strategies and combinations," says Mkhonza.
Africa's traditional big guns of the women's game, Nigeria and Ghana, both failed to qualify for the London Games, and All-Africa Games champions Cameroon will be the continent's other representatives in London.
Banyana Banyana captain Amanda Dlamini believes that there is a shift in the balance of power in women's football in Africa.
"Things have changed, they're not the same as they used to be three years ago," she told BBC Sport.
"We've achieved a lot, but we're not necessarily the best, and the friendlies that we play will be very important.
"When we go to the Olympics it won't be just about the physical attributes but also the mental aspect of the game, how well we can adjust, how well we can change the game.
"We are just debutantes, but with the Caf nominations that we had, everything is coming as we never expected, we're humbled by it and it and it obviously shows there's something right that we're doing.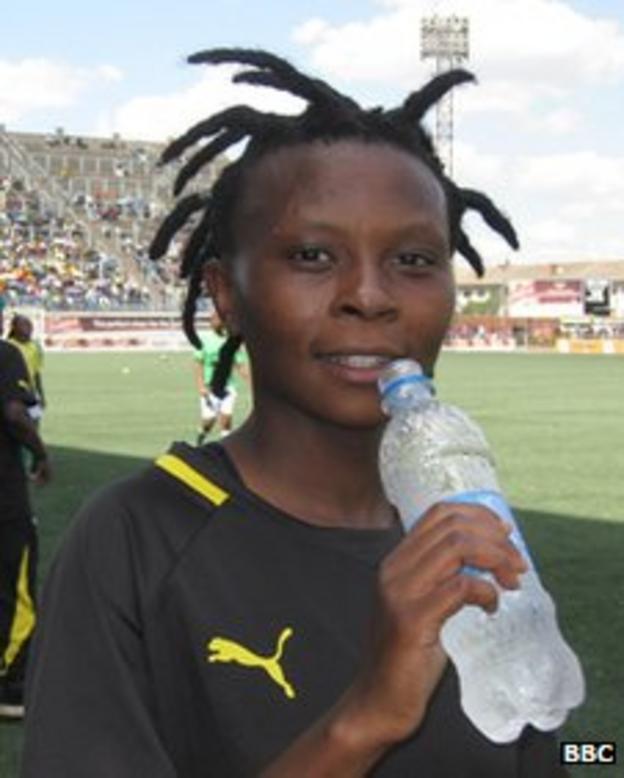 "But we still have a greater goal that we want to achieve, and that's to make it through the group stages at the Olympics and taking it further."
South Africa were nominated for Women's Team of the Year and Nompumelelo Nyandeni was on the short-list for Female Player of the Year at the Caf awards, although they failed to win in both categories.
But Banyana Banyana are growing in confidence all the time, and Nyandeni, who plays for Russian club Rossiyanka, is one of their key players.
"We are so happy to have qualified and we are so excited about going to the Olympics," Nyandeni told BBC Sport.
"It was hard, especially as we had failed to qualify for the 2011 World Cup, but we said we must lift our heads up and and we regrouped and we worked hard, and we made it.
"It's good experience for me in Russia, I'm playing in the Uefa Women's Champions League and I'm playing with Cristiane from Brazil and other international players. I'm learning a lot from them."
Nigeria is the only team to have represented Africa in the Olympic women's tournament so far, having played at the last three editions and reaching the quarter-finals in 2004.
Twelve teams will play in the 2012 competition, and Africa has two slots for the first time.