Africa Cup of Nations could hit City, says Adebayor
Last updated on .From the section Football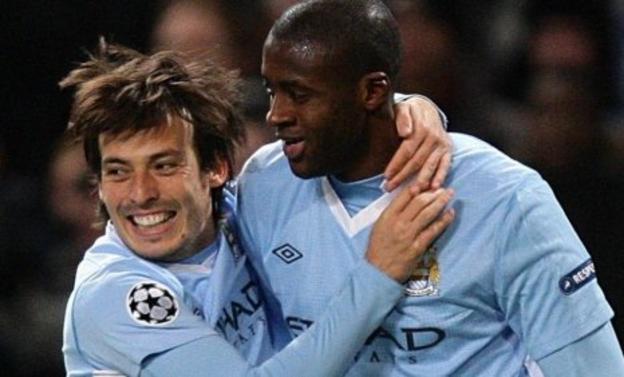 Tottenham striker Emmanuel Adebayor believes that Manchester City's Premier League title push could be derailed by next month's African Cup of Nations.
City will lose influential brothers Yaya Toure and Kolo Toure to the Ivory Coast squad for the tournament.
"They have two players going to the African Nations Cup. Kolo Toure is not playing a lot but he is a great player," Adebayor said.
"Yaya Toure has been amazing for them this year."
Manchester City face a number of crunch games in January which could decide the destiny of the Premier League title and the Toures will be missing for most of the month.
"We will have to wait and see (how they cope). In football you can have two or three injuries in a week. That has happened to us recently," Adebayor said whose Togo failed to qualify.
"City have a great team, a great spirit and at the moment they are playing good football, but if they got a couple of injuries I think it would be very difficult for them."
The tournament in Equatorial Guinea and Gabon coincides with City facing Spurs, Everton, Fulham and Aston Villa.
The Toure brothers will also miss the game against Wigan on January 16 due to the Ivory Coast's training camp.
Chelsea will lose Didier Drogba and Salomon Kalou, while Arsenal will be without Gervinho and Marouane Chamakh.
"We will have everyone here when the African Nations Cup is on," added the 27-year-old Adebayor.
The Toure brothers are key members of the Ivory Coast squad contesting next month's tournament in Gabon and Equatorial Guinea.
Yaya was named the Caf African Footballer of the Year last week in Accra.