Kettering Town survival talks continue
Last updated on .From the section Football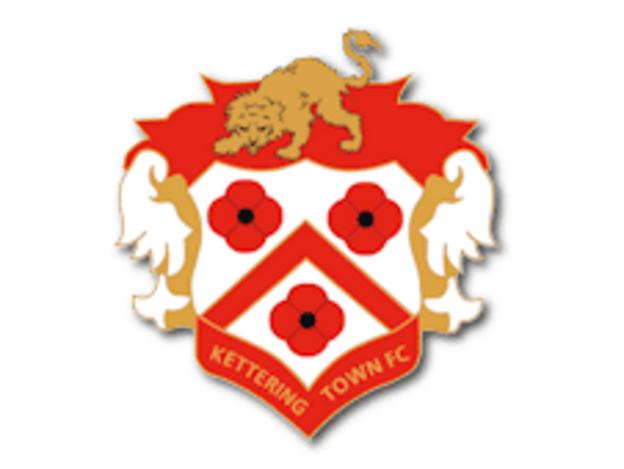 Kettering Town have revealed details of ongoing work to recoup sponsorship money and new investors or owners.
It read: "Supporters are rightfully concerned and frustrated with the current situation KTFC finds itself in.
"[But] the club must be very careful not to prejudice its position by discussing commercially sensitive information in the public domain."
The club believe they are owed £421,335.55 outstanding sponsorship money.
The statement says: "KTFC have been working for several months to resolve the matter amicably and without negative publicity for DRC Locums, partly in the hope this would assist ongoing discussions.
"KTFC has been forced to sell or release several assets in the form of players over recent months, delay salary payments and let good employees/contractors leave due to the cashflow shortfall."
And the interest from Thorn and his consortium is not said to be the only option on the table for chairman Imraan Ladak and the shareholders.
"The club have been in discussions with three separate parties (with an additional fourth enquiry received very recently) in relation to either investment or share sale.
"[This would] cover the shortfall created by outstanding sponsorship monies and to ensure the club survives.
"In the interim, directors of KTFC and their family have been covering ongoing liabilities in the form of further loans to the football club. No funds have been injected from other parties.
"One party has made their interest in acquiring KTFC and some specific terms public (without mentioning an impossible deadline of one night to hand the club over).
"KTFC has been working on finalising a net asset position as of the date of this offer and a clarification meeting on this matter is planned for early January.
"The current shareholders are convinced that this party has the sole interests of KTFC at heart.
"However, the shareholders have a duty to all parties to investigate all options including options which could be even more beneficial to the football club.
"Other parties have requested that their interest is kept confidential."
Kettering Town had their former ground Rockingham Road repossessed in December. Although the switch to Nene Park occured in August, the club still held a tenancy at the Kettering-based stadium.
"The club does not believe it is has breached the terms of the tenancy agreement at Rockingham Road and will issue a full statement in relation to this matter in due course."