Tony Vance resigns as Guernsey manager
Last updated on .From the section Football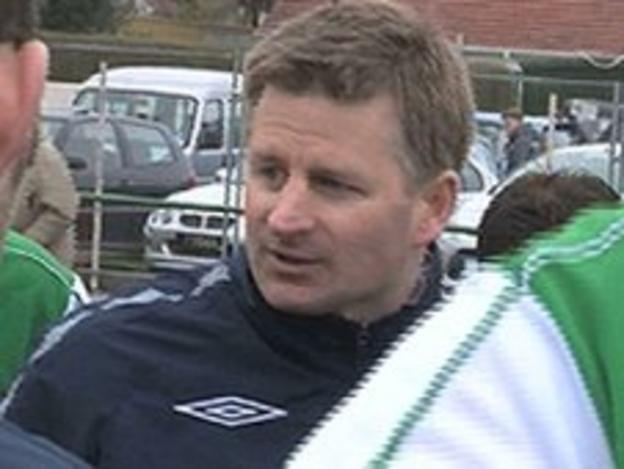 Tony Vance has resigned as the manager of Guernsey's island side after two and a half years in charge.
During that time he led Guernsey to victory in the National League System Cup, which saw them represent England in Europe for the Uefa Regions Cup.
Vance said: "I thought about it long and hard, it's a decision I didn't take lightly - I've loved the opportunity."
He will continue to coach Guernsey FC team, who play in Combined Counties League Division One.
The club side currently tops the division having been promoted last season.
He added: "Over the last few months I feel there isn't the support there from people.
"I just felt there were some things happening which I believe were possibly going to be stumbling blocks, obstacles, which could effect our opportunities in the Muratti and Guernsey football."
Earlier this year Vance criticised the introduction of a rule which said any senior player who turns down the opportunity to play for the island would not be offered the chance for the rest of the season.
"There was a complete lack of communication that was just sprung on us and I think that was not needed at all and I was disappointed.
"I thought that rule was really detrimental to Guernsey football," he concluded.