Jacob Butterfield may stay with Barnsley
Last updated on .From the section Football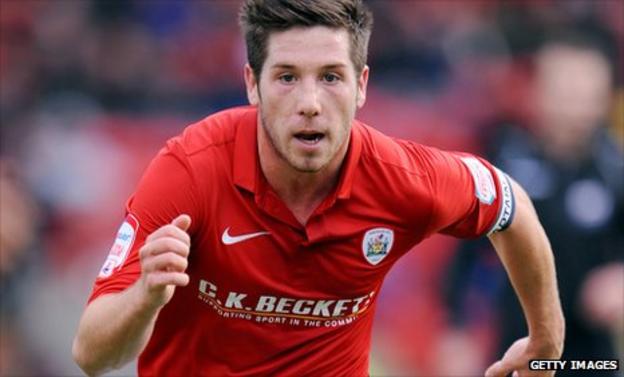 Barnsley midfielder Jacob Butterfield has not ruled out signing a long-term contract at Oakwell.
The 21-year-old captain has been linked with a move to the Premier League in the January transfer window.
Butterfield told BBC Radio Sheffield: "Every player wants to play at the highest level but Barnsley have offered me a contract.
"These things take time, it'll mean committing three to four years of my life so it needs to be right."
He added: "Obviously I'm out of contract and there's been so much speculation about my future.
"But if Barnsley don't accept any bids for me then I'm still very much a Barnsley player and that's as far as I can think right now."