Bell calls 2011 the Indomitable Lions' worst-ever year
By Piers Edwards
BBC Sport
Last updated on .From the section Football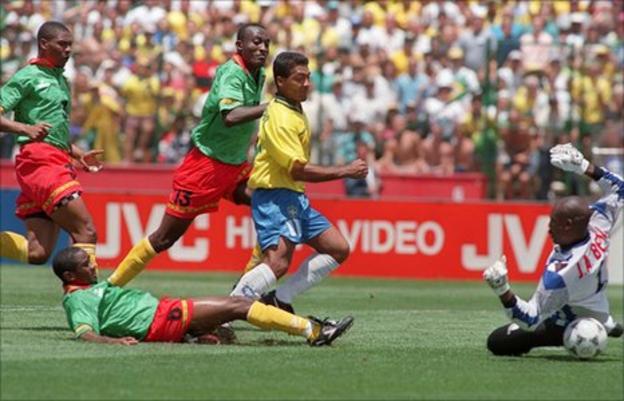 Former international Joseph-Antoine Bell has called 2011 the 'worst year' in the history of Cameroonian football.
Earlier this year, the Indomitable Lions failed to qualify for the Nations Cup for the first time since 1994.
The national team has since been rocked by two player strikes, one of which resulted in a 15-match ban for captain Samuel Eto'o.
"Cameroonian football is going deeply into crisis," Bell, a two-time Africa Cup of Nations winner, told BBC Sport.
"It's already the worst year in the history of our football."
"And this is where you notice the scandalous behaviour of our officials - (banning players) at a time when we are coming from a bad 2010 Nations Cup, the worst World Cup and failing to qualify for the 2012 Nations Cup."
The ignominy of the Indomitable Lions' inability to reach next month's finals was made worse by the fact that the tournament is happening in countries that border Cameroon - Equatorial Guinea and Gabon.
Following that failure, the Cameroonian game plumbed new depths in November when the national team refused to honour a friendly in Algeria.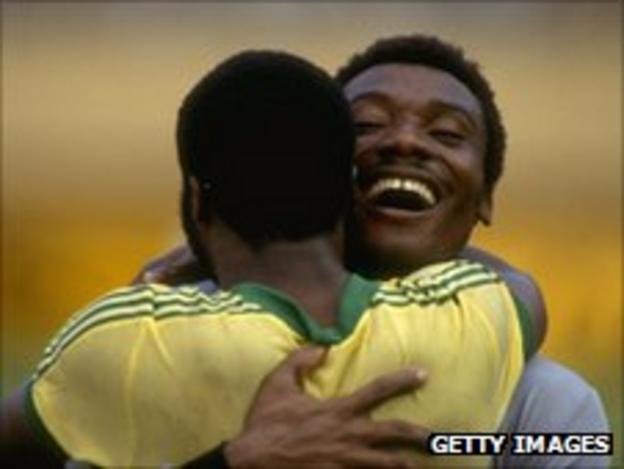 The row came about after the Indomitable Lions squad argued with the Cameroonian federation (Fecafoot) over the late payment of match fees.
As the Algerian federation sued Fecafoot for US$1m for lost earnings (eventually settling for half that amount), Cameroonian officials took their own action against Eto'o.
Fecafoot promptly banned the four-time African Footballer of the Year for fifteen matches, a decision which has sparked anger across Cameroon.
Last week, a planned protest march against the decision was banned on the grounds that police feared an outbreak of public disorder.
This week, it emerged that two established internationals - Jean Makoun and Benoit Angbwa - are refusing to play for Cameroon again unless Eto'o's ban is lifted.
However, Bell believes that more players should join what would be the second Indomitable Lions strike in as many months.
"It should not be just those two players to pull out of the team," he argues. "It must be the whole team who say 'we cannot play without our captain' as the captain was representing the whole squad.
"Eto'o was just being a good captain and saying what the rest of the team was thinking."
"He had the whole team behind him and if this team did not play in Algeria, it is not because of one player - as it takes more than one player to build a team."
"When you have a whole team refusing to go for a game, it means there is something deeply wrong in the squad."
Fecafoot has said its executive committee will meet on 6 January in Yaounde to review the suspension for Eto'o, who has won two Nations Cups with Cameroon.