Gylfi Sigurdsson joins Swansea on loan from Hoffenheim
Last updated on .From the section Football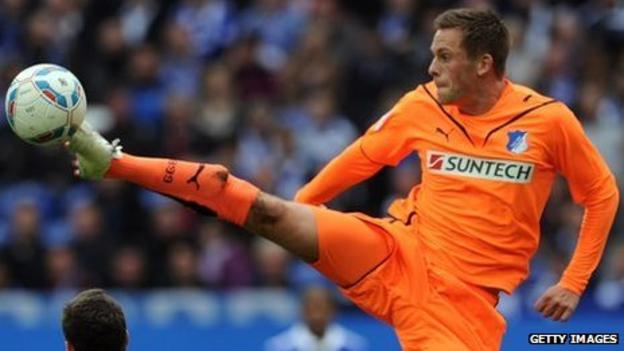 Swansea City have signed Iceland midfielder Gylfi Sigurdsson on loan from German top-flight club Hoffenheim.
The 6ft 1in, 22-year-old has won six international caps and will stay with Swansea until the end of the season.
"I'm really pleased that agreement has been reached between the clubs and it is a dream come true for me to get into the Premier League," said Sigurdsson.
Hoffenheim manager Ernst Tanner said the player is on loan to help him return to full fitness after injury.
Tanner said: "Gylfi missed the summer and most of our preparations due to injury.
"We hope that through this loan he will get some much-needed match practice and get back to his former strength."
Sigurdsson made his debut for former club Reading under their then-manager Brendan Rodgers.
Northern Irishman Rodgers took the Swans into the Premier League in his first season in charge of them.
Sigurdsson had loan spells at Shrewsbury and Crewe while at Reading, who were also thought to be interested in taking their former player back.