Steve Ogier rules himself out of Guernsey manager job
Last updated on .From the section Football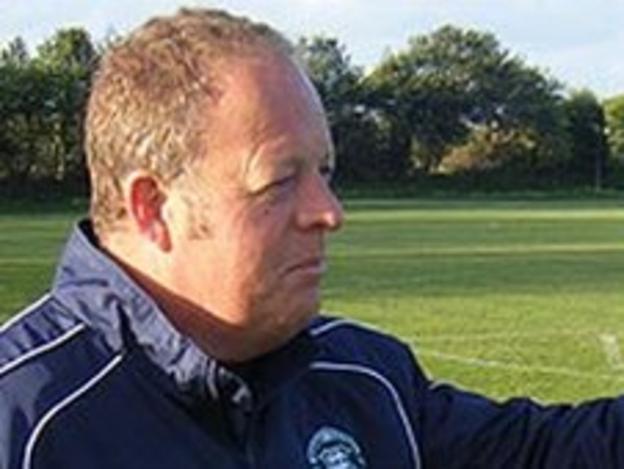 Former Guernsey manager Steve Ogier has ruled himself out of replacing Tony Vance as island boss.
Vance resigned last week after a dispute with the Guernsey FA over selecting players for the Muratti semi-final against Alderney later this year.
Ogier was island boss from 2003-2008 and won the Muratti in 2005.
"I'm currently looking after the youth sides so that's my project and that's where I'll be concentrating all my efforts," Ogier told BBC South West.
He is the Guernsey FA's co-ordinator for football for the under-16 to under-21 age groups and says he has no plans to return to the role.
"Although I'm with the GFA, I've done five years and they say never go back, but it's not something that interests me," he added.
Ogier took charge of a weakened Guernsey side which lost to the Devon and Exeter League in the FA Inter League Cup in October, with many of the island's top players playing for Guernsey FC rather than the representative side.
It led to a new committee being set up by the GFA to monitor the effect of Guernsey FC on island football.
Later in October the GFA stated that any player who refused to play for Guernsey's representative side in the Muratti semi-final in Alderney would not be selected for the final against Jersey in May.
Guernsey FC have a league match on the same day that the island's representative side is due to travel to Alderney, and that conflict led to Vance's resignation.
"I can understand why he's done it.
"He's got his reasons, I don't really know too much of the ins and outs of the goings on with Guernsey FC and the GFA," Ogier concluded.