Thomas Bendiksen rejects Rangers deal to sign for Tromso
Last updated on .From the section Football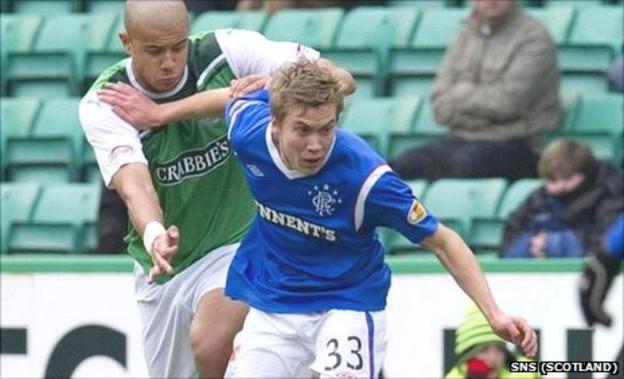 Midfielder Thomas Bendiksen has returned to Norway to join Tromso after turning down a deal to stay at Rangers.
Rangers signed Bendiksen on a three-year deal from Harstad in 2007 for about £90,000 and the club hope to earn a compensation fee for his development.
He was hampered by a knee injury in 2008/09 and struggled to make a lasting impression in the Ibrox first team.
Bendiksen, 22, told the Tromso website: "I had a very good contract offer from Rangers but I refused it."
And he added: "Tromso is a good club and it has ambitions to be even better."
"I aim to play my way to a permanent place in the team and look forward to an exciting season, both at home and not least in the Europa League."
After further injuries affected his time in Scotland, Bendiksen was given a six-month deal in July to prove his fitness.
He scored in a friendly against Hamburg in November and made three appearances for the Glasgow club.