Cas has heard Namibia's case against Caf over Zengue
Last updated on .From the section Football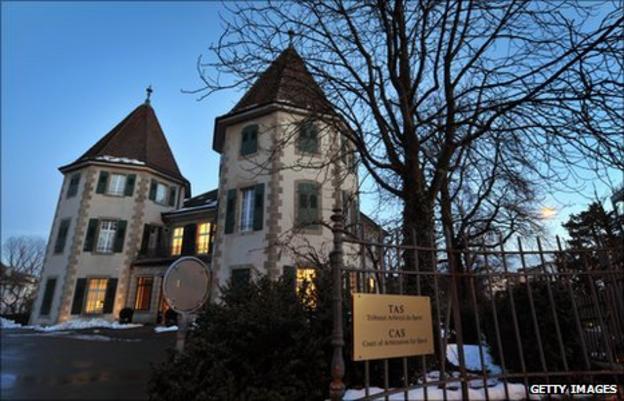 The Namibia FA's (NFA) case against the Confederation of African Football (Caf) has been heard at the Court of Arbitration for Sport in Lausanne.
The NFA does not expect a decision on Friday in the case over Herve Zengue's eligibilty to play for Burkina Faso.
Caf has twice rejected Namibia's claims that Cameroon-born Zengue was ineligible to play against them in two Africa Cup of Nations qualifiers.
Namibia want to replace Burkina Faso at the finals that begin on 21 January.
Defender Zengue was born in Cameroon and has a Burkina Faso passport after marrying a Burkinabe.
The Namibians claim that under Fifa regulations this does not entitle him to play for the Stallions.
Fifa's statutes say you must have a parent or grandparent from the country you wish to represent or have lived there for at least five years.
NFA president John Muinjo was happy the way the hearing went on Friday.
"For the first time ever our case was heard the way we wanted it to be heard," he told BBC Sport.
Meanwhile Burkina Faso has dropped another player from its Africa Cup of Nations squad after concerns over his eligibility.
Zengue did not make the Stallion's provisional squad for the Nations Cup and now Ivory Coast-born defender Stephane Agbre has left the squad, which is training in Cameroon.
Burkina Faso Football Federation spokesperson Abi Ouattara explained he has been left out because "procedures" regarding his Burkinabe nationality "have not ended."
Ouattara said Burkina Faso did not want to "take a risk" over Agbre, who was included in coach Paulo Duarte's preliminary squad last month and he will now be replaced by Poland-based Prejuce Nacoulma.