Senegal's Teranga Lions ready to roar in Group A
By Piers Edwards
BBC Sport
Last updated on .From the section Football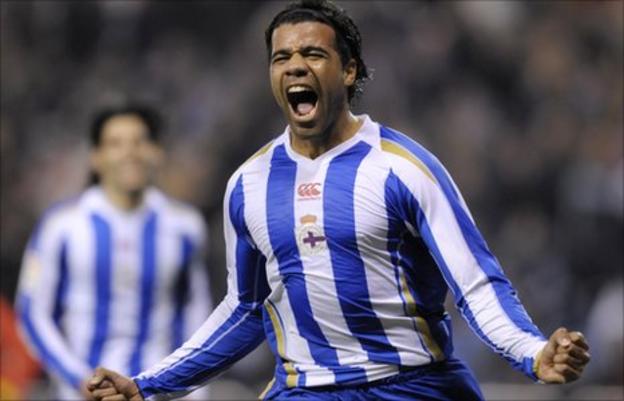 Group A pits tournament co-hosts - and debutants - Equatorial Guinea against surprise qualifiers Libya, Nations Cup regulars Zambia and Senegal, one of the tournament outsiders.
Until the last round of matches, the group will be played in Bata on the Equatorial Guinea mainland.
EQUATORIAL GUINEA
The Nzalang Nacional are the weakest team to stage an Africa Cup of Nations in living memory - with their Fifa ranking of 151st the lowest of any host since the system began.
Behind the likes of Samoa, Lesotho and Turkmenistan, Equatorial Guinea's preparations for their first Nations Cup have been far from ideal with the federation's favoured coach resigning on two separate occasions last year.
At great expense, seasoned African coach Henri Michel had taken charge in January 2011 on what he labelled a 'commando mission' - his aim being to qualify a team he called the worst at the tournament for the knock-out stages.
Yet the Frenchman succeeded in spreading little more than disharmony in his twelve months in the job - given his preference to field naturalised players with next-to-no link to the country over players with full Equatorial Guinea heritage.
After resigning for a second and final time last month, Michel's departure paved the way for a far-improved mood in the camp, according to Spain-based midfielder Juvenal Edjogo-Owono.
But new Brazilian coach Paulo Gilson, who was appointed just 18 days before the finals, has still selected a number of naturalised players in his squad - Danilo (Brazil), Lawrence Doe (Liberia), Narcisse Ekanga (Cameroon) and Ben Konate (Ivory Coast) among them.
"This is not a problem for us [now] because we are only thinking about the competition and preparing well for this," Juvenal told BBC Sport in the run-up to Saturday's opening clash against Libya.
Equatorial Guinea hardly had a football stadium worthy of the name until 2003 but the packed crowds at home matches will expect plenty from captain Rodolfo Bodipo, former Real Madrid player Javier Balboa and Juvenal himself despite the side's limitations.
LIBYA
Against a backdrop of civil war, Libya's footballers achieved the most stunning qualification for the Nations Cup - as they overcame considerable odds to qualify for only the second finals in their history (the first of their three appearances came when hosting the competition in 1982).
They hurdled the challenges of Ramadan affecting their opening game, their team doctor dying on the eve of their second qualifier and then the break-out of the anti-Gaddafi revolution, which prompted one player to abandon football for the frontlines.
Forced to play two of their three 'home' qualifiers in neutral Mali and Egypt, Libya qualified despite the lack of competitive football for most of their players - with the Libyan league have stopped in March.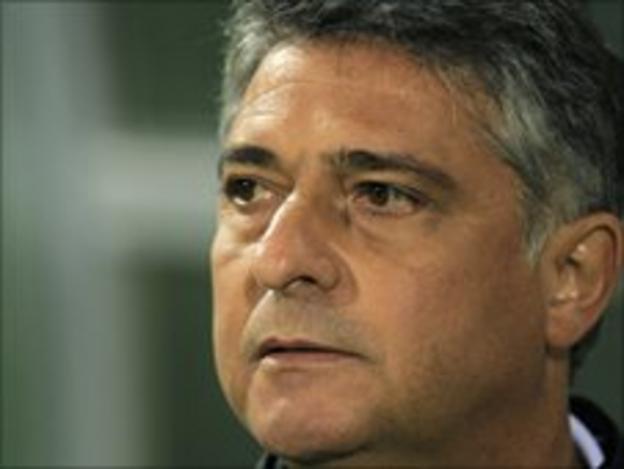 "To gain some match fitness, many players moved to clubs in Tunisia and Egypt; fitness levels are the main concern as many players have not played enough football in the last year and a half, so that could be the key factor," says Libyan sports journalist Bara Taufik.
However, just as in qualifying, sheer willpower is likely to assist a team who say they are playing for a new Libya and who have new colours (red and white rather than green), a new flag and a new nickname - the Mediterranean Knights, since the previous nickname ('The Greens') had strong Muammar Gaddafi overtones.
Many Libyan footballers have criticised the lack of opportunities to play overseas during the Gaddafi years - so expect some determined displays as players from one of Africa's strongest footballing regions put themselves in the continent's largest shop window.
But any move may have come too late for two of Brazilian coach Marcos Paqueta's key performers since goalkeeper Samir Aboud is 39 while technically-gifted playmaker Ahmed Sa'ad is 32.
With a largely semi-professional squad, the displays of Portugal-based defensive midfielder Jamal Abdallah - who has contested every Uefa Europa League game for SC Braga this season - could prove critical.
SENEGAL
Senegal head the group of outsiders to win this Nations Cup and this is more than understandable given the talent available to coach Amara Traore, a former international.
Traore, an unused squad member during the 2002 World Cup, has a plethora of riches in attack where he can call upon Premier League hotshot Demba Ba, new Newcastle United signing Papiss Demba Cisse as well as Lille's Moussa Sow and former Marseille star Mamadou Niang.
Set to play a 4-3-3 formation, Traore is likely to retain his captain, Niang, meaning that Ba (15 goals from 19 Premier League games), Cisse (31 in last 49 league games) and Sow (31 in 54) will have to fight for the two remaining places up front.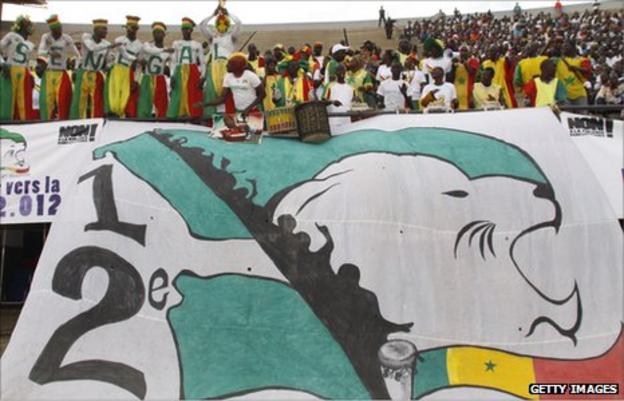 But boasting Africa's best attacking unit is not the only feather in Senegal's cap for the defence is also a strength.
In front of flamboyant New York Red Bulls goalkeeper Bouna Coundoul lie the central defensive pair of Kader Mangane (Rennes) and Souleymane Diawara (Marseille) - an axis that proved so strong in qualifying that Senegal conceded just two goals in a group involving Cameroon and DR Congo.
The Lions of Teranga sailed through a tough-looking qualifying group with commendable class, dropping just two points when drawing 0-0 with the Indomitable Lions in Yaounde.
The Nations Cup may provide an international swansong for Omar Daf, with the full back, 34, one of just two squad members (Souleymane Camara the other) to have contested a Nations Cup final as well as the World Cup - both of which happened ten years ago.
Following their failure to qualify for the last Nations Cup in Angola, the Senegalese have returned to the top table of African football so powerfully that the federation has tasked Traore with winning the country's first title within the next three years.
ZAMBIA
The Zambian FA (Faz) had a strange reaction to qualifying for the Nations Cup when electing to sack coach Dario Bonetti less than 48 hours after reaching this month's finals.
Former African Footballer of the Year Kalusha Bwalya, now the Faz president, claimed the Italian was not up to the job (even if politics seemed to underpin the decision) and replaced him with former coach Herve Renard shortly afterwards.
The Frenchman was in charge of Zambia's 2010 Nations Cup campaign, leading them to the quarter-finals for the first time since 1996, but left shortly afterwards to take charge of Angola for what proved a forgettable spell.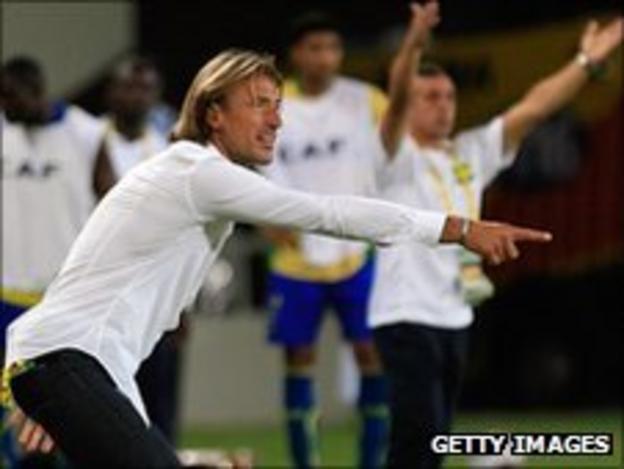 Renard's challenge will be to meet the lofty ambitions that the Chipolopolo fans now hold but he must do so without a mainstay of his side - Jacob Mulenga, since the Holland-based striker is missing the tournament through injury.
Zambia will field a number of familiar faces, with the Katongo brothers (Chris and Felix) set for starting roles alongside Joseph Musonda, goalkeeper Kennedy Mweene and key midfielder Isaac Chansa - all of whom travelled to the last three Nations Cups.
The Chipolopolo will be wary of group rivals Libya after taking just a point off the North Africans during the qualifying phase for the finals, even if Zambia did eventually finish on top of the group.
There will be plenty of emotion for the squad in Equatorial Guinea and Gabon - off whose coast eighteen Zambian players died in a plane crash in 1993, with Bwalya only missing the ill-fated flight as he was travelling from Europe.
Incredibly, team spirit carried Chipolopolo to the following year's Nations Cup final - and current captain Chris Katongo has stressed that group unity can take Zambia far in this competition as well.