Nine-man Jersey Wanderers come back to beat St Paul's.
Last updated on .From the section Football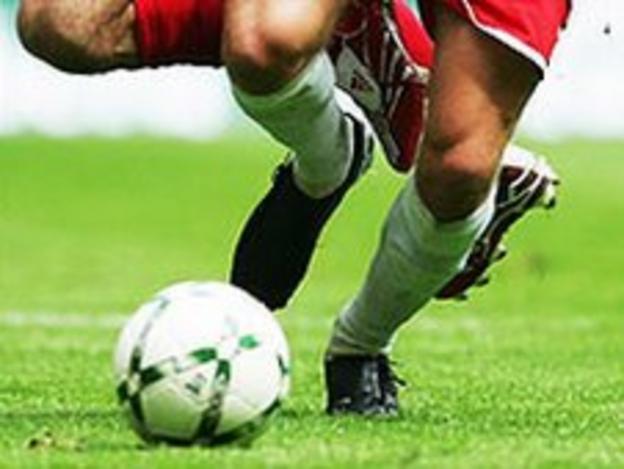 Reigning Jersey Premiership champions St Paul's chucked away a two-goal lead, losing 3-2 against nine-man Jersey Wanderers.
JP Martyn headed in the opener before Wanderers had Barry Keith, Luke Campbell and coach Mark Kelly sent off.
Wanderers midfielder Jay Reid saw his penalty saved before Luke Watson netted to double the advantage.
But substitute Kamen Nafkha scored twice and then Tim de Luca grabbed a 91st minute winner from close range.
Elsewhere St Peter closed the gap on the leaders Jersey Scottish to just a point with a 3-0 win at St Ouen.
Goals from Stewart Daynes, Beau Waugh and Aaron Parkinson kept St Peter second but they have played two games more than Scottish.
In Saturday's other top-flight game in the island Rozel Rovers pulled themselves away from trouble with a 2-1 win over Grouville.
In the Championship St Martin/SCF have gone top on goal difference after a 1-1 draw against Jersey Nomads.