Cambridge United irked by Lincoln City over Conal Platt
Last updated on .From the section Football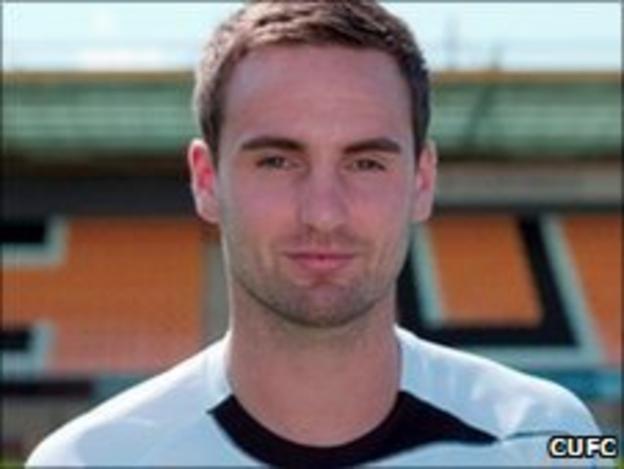 Cambridge United boss Jez George has warned Lincoln City he will not be a "soft touch" in talks over midfielder Conal Platt's future.
George told BBC Radio Cambridgeshire: "I get annoyed that people have taken this club for a ride over the years.
"I look at other clubs who say they have no money. Well we haven't got any money either."
Winger Platt, who has made 21 league starts in his 18 months with Cambridge, has scored twice in nine games during his spell at Sincil Bank.
And while George says he is still "hopeful" of completing a deal with Lincoln, he is unhappy with the progress being made.
He said: "We did a loan for Conal Platt in good faith for two months, with a very small contribution towards his wages, with a view to them putting more money towards a deal in January, whether it be the continuation of the loan or offering a contract to the player.
"The goalposts seem to have moved. I'm just trying to dig my heels in a little bit and do what's right by Cambridge United.
"We don't want to be taken as a soft touch and be funding somebody playing for somebody else, otherwise we're going to start having some advertising hoardings at Lincoln."