Mansfield Town pair return to Kettering over 'loan fee'
Last updated on .From the section Football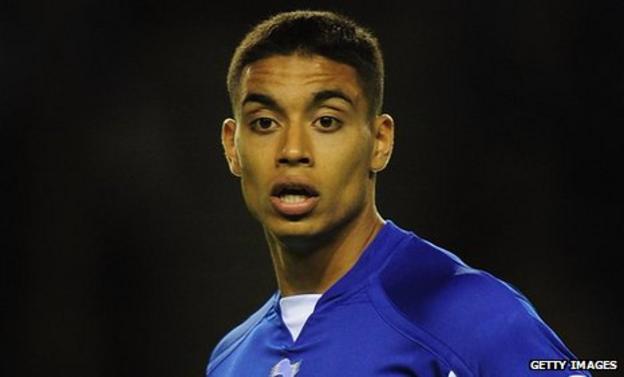 Midfielders Aman Verma and Marcus Kelly have left Mansfield and returned to parent club Kettering amid a dispute over finances.
But the Poppies have reneged on the deal, saying they are owed a loan fee.
Mansfield boss Paul Cox denies the claim, telling BBC Radio Nottingham: "There was no such thing as a loan fee from our point of view. We paid the wages over the period of the loan."
Verma, 23, featured five times following the October move, while 25-year-old Kelly made one substitute appearance.
They were expected to sign 18-month contracts at Field Mill when their loans expired in January.
But Poppies chairman Imraan Ladak told the Northampton Chronicle & Echo: "We agreed with Mansfield Town that they would pay a loan fee for them in November.
"They did not make the payment that they promised and, as a result, it left us with a shortfall."
Cox rebuffed the suggestion, saying: "It was a loan with a view to a permanent signing in January so I can't really understand where that's come from and how he's seen that.
"We are really keen on the players but obviously finances dictate everything.
"We will be talking to Kettering in regards to the players. We are very keen on both of them but we have just signed three players. Both players are very keen on coming back but we have to be respectful as they are Kettering players.
"I've spoken to Imran quite a lot over the last 24 hours. He's within his rights to pull the lads back. They are Kettering players. But we've done everything by the book and I can't understand where he's coming from."