Team-mate Birchall hoping David Beckham stays at Galaxy
Last updated on .From the section Football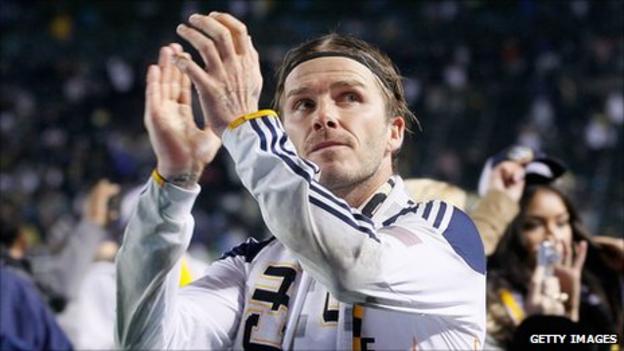 Staffordshire-born LA Galaxy team-mate Chris Birchall is hoping David Beckham resists a move to Europe in January and stays in America.
"They're settled in LA," Staffordshire-born midfielder Birchall told BBC Radio Stoke. "It would have been a massive thing in their lives to move to France.
"The transfer window's not over yet, but hopefully he does stay."
for the first time since 2005 in November.
Beckham, 36, has also been linked with a return to the Premier League, in a short-term deal similar to the ones that have seen and New York's Thierry Henry return to Arsenal.
Another Galaxy player, Republic of Ireland captain Robbie Keane, is close to agreeing a two-month loan at Aston Villa.
"David can play for anyone, he's that good," said Birchall. "I can't see another person in the world, other than maybe [Cristiano] Ronaldo, who can cross a ball and pinpoint a player with so much accuracy every time he hits a ball.
"Obviously his legs have gone a bit since his Manchester United and Real Madrid days, but for us towards the end of last season, he was up and down the pitch like a 20-year-old. He was unbelivable.
"I think he can (still play in the Premier League) but it's whether Premier League managers think he can as well.
"If you put him on the wing or in midfield, he's going to ping those 40-yard balls and find the strikers every time."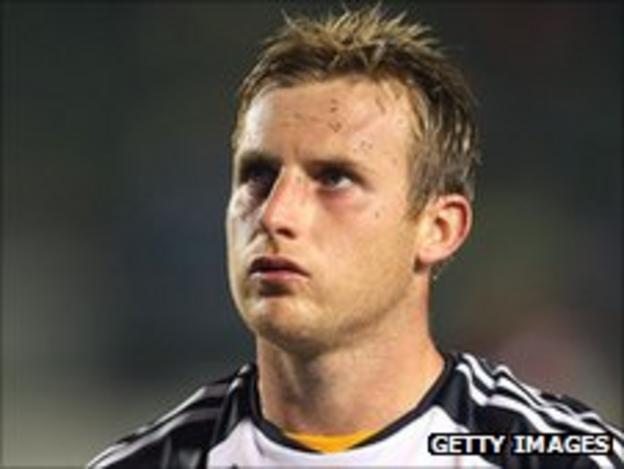 Trinidad and Tobago international Birchall, like Beckham, is out of contract and considering his options for the future.
The former Port Vale and Coventry man, 27, has been offered a new deal by LA Galaxy but admits that a return to England does appeal.
"They (Galaxy) want me to go back for another year at least," he said. "I've got a decision to make whether I accept the offer from Galaxy or see what occurs here (in England).
"If an offer comes here and it's right for me and the family, I'll take that into account and make a decision. Otherwise, we'll move back to LA."