Late Kick Off returns to BBC One
Last updated on .From the section Football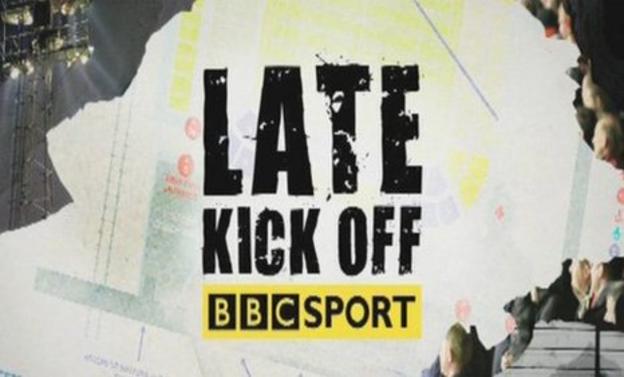 The BBC Football League magazine show, Late Kick Off, will return to BBC One for a third series on Monday, 16 January (2305 GMT).
The seven regional editions will look at the week's top news stories, backroom reports, interviews, discussion and match analysis of England's 71 League clubs.
More than just a highlights programme, it is the only Football League show that gets to grips with what fans are talking about and what matters to them most. Late Kick Off will be there following all the ups and downs - on and off the pitch - as the Football League season builds to its dramatic climax.
Familiar BBC sports presenters and guests who really know their local football scene will bring their own sporting knowledge and expertise to the programme.
From exclusive interviews to strong features ranging from ownership of local clubs to the effect of the Premier League clubs on youth development, Late Kick Off will examine current issues within local clubs, review weekend action and kick-start lively debate about the week's hottest football topics. There will also be regular features each week taking viewers behind the scenes of local clubs, bringing local football to life.
Fans will not have to miss a thing, as all seven programmes will also be on BBC iPlayer for seven days after transmission.
BBC English Regions controller David Holdsworth said: "It's great to have Late Kick Off back. With high quality sports journalism and all the goal action, Late Kick Off will bring fans the top stories and they'll hear the latest behind-the-scenes information about what's going on at their local club."