York City's Patrick McLaughlin wants 15 goals
Last updated on .From the section Football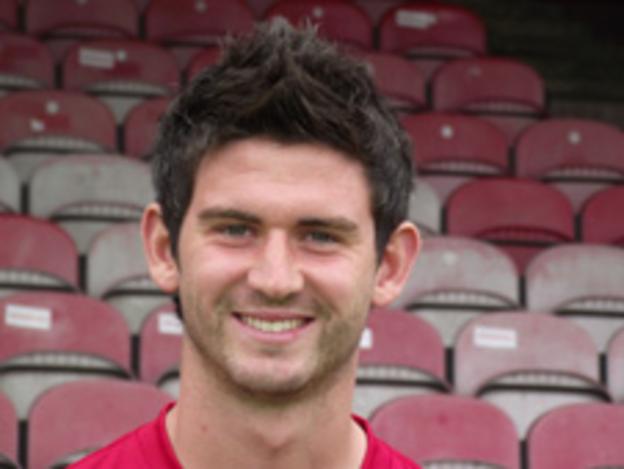 York City midfielder Patrick McLaughlin has set a new target of 15 goals for the season, after reaching 10 with his brace at Salisbury in the FA Trophy.
"I was always looking to get into double figures of goals, so to get there already, I'm delighted with that," McLaughlin told BBC Radio York.
"It's great for me and hopefully I can push on now and get to the next target of 15 as quickly as possible."
McLaughlin marked his 21st birthday with a late solo goal in the 6-2 win.
"It just opened up for me. I saw Moses (Ashikodi) to my right, and said to him, if it hadn't been my birthday I might have passed to you," he added.
The former Newcastle United reserve team captain, who joined the Minstermen in the summer, is enjoying the challenge of regular first-team football: "When you're playing reserve football there's not many people there, not much of an atmosphere, it's not as competitive.
"When you come here there's three points at stake or getting through to the next round of the Trophy, it's brilliant.
"It means there's that much more on the game and, when you do get to win, it means that much more."
York manager Gary Mills has expressed a desire to reach Wembley in the FA Trophy, and McLaughlin would be delighted to achieve that.
"Everyone wants to play at Wembley so we want to go all the way and win the Trophy."