Isle of Man and Channel Islands discuss new football cup
Last updated on .From the section Football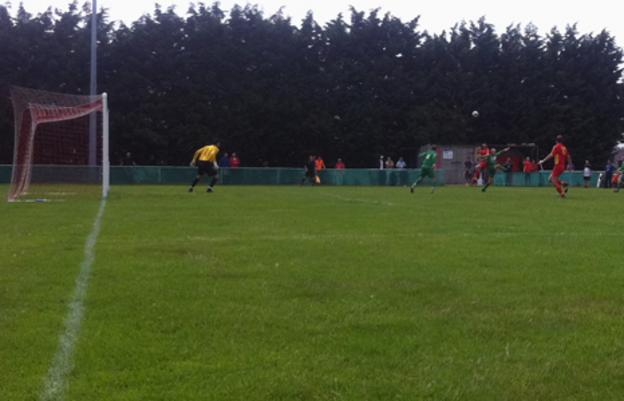 Guernsey, Jersey and the Isle of Man are set to meet Gibraltar's FA to discuss a new tournament.
The four teams are keen to increase the number of fixtures they play outside of the bi-annual Island Games.
A tournament, called the International Shield, could be held between the four sides in June in Gibraltar.
Isle of Man and Guernsey have both represented England in the Uefa Regions Cup in the last four years while Jersey won bronze at the 2011 Island Games.
"The proposal is to hold the first one in Gibraltar and they have organised a meeting with the interested nations in Gibraltar in late February to go through the arrangements," said Guernsey FA director James Blower.
"We've indicated a keen interest to be included in that and will be represented in Gibraltar for that meeting, after which the decision will be taken to put a team forward or not."
Gibraltar and Jersey have been actively trying to become international footballing nations, but have so far failed to gain recognition by Fifa.
It has meant few fixtures for their representative sides outside the Island Games tournaments, and with the 2013 games being held in Bermuda, the cost of sending a squad has raised questions over their participation.
But the Isle of Man's manager, Kevin Manning has welcomed the idea of a new event.
"I'm really pleased. We need more matches at this level," he said.
"All the sides we will face are very strong and will provide great competition.
"We will be able to take a 20-man squad, so it will be an excellent opportunity to blood younger players as well."
But Guernsey say they are still waiting to hear the finer details of the event before committing.
They have concerns over the number of matches that will be played and the times of games.
Gibraltar regularly has temperatures of 30C in the summer but Blower says he wants to know more about the schedule.
"If you're going to play games in that sort of heat you're going to sap the energy from your team quite quickly so you may need a bigger squad if you're going to play a number of those games back to back.
"The finer details in terms of what the tournament looks like and what the arrangements are need to be discussed with Gibraltar before we can firmly commit to sending a team.
"It would be beneficial. I think we're keen to explore any opportunity we can to add programmes of fixtures of a quality level to the representative programme.
"But there isn't an unlimited sum of money at the disposal of the Guernsey Football Association so we would need to fully cost up what the cost of that trip would be."