Holders St Paul's into Le Riche Cup semi-finals
Last updated on .From the section Football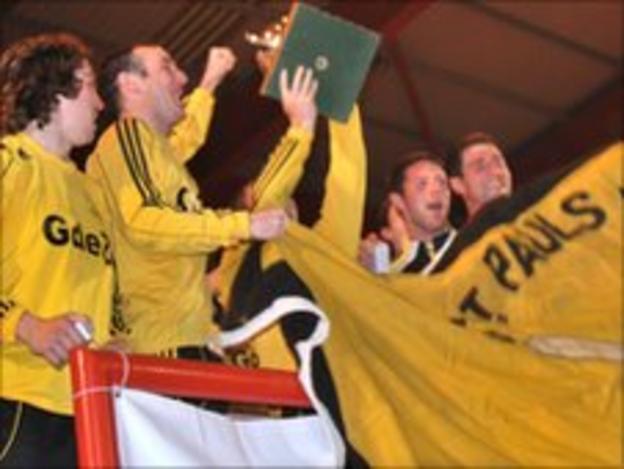 Le Riche Cup holders St Paul's eased into the final four with a 3-0 win over struggling First Tower United.
Luke Watson and Mark Lucas netted for St Paul's, who were also helped by an own goal.
Premiership leaders Jersey Scottish booked their place in the semis with a 1-0 win against Grouville. Mark Logue netted the only goal of the game.
Meanwhile Jersey Wanderers beat St Martin/SCF 2-1 and St Peter edged out Guernsey side Vale Rec 2-1.
In Saturday's only Jersey Premiership game St Ouen moved up to fourth with a 3-2 win over Rozel Rovers.