Stockport takeover collapse caused Dietmar Hamann exit
Last updated on .From the section Football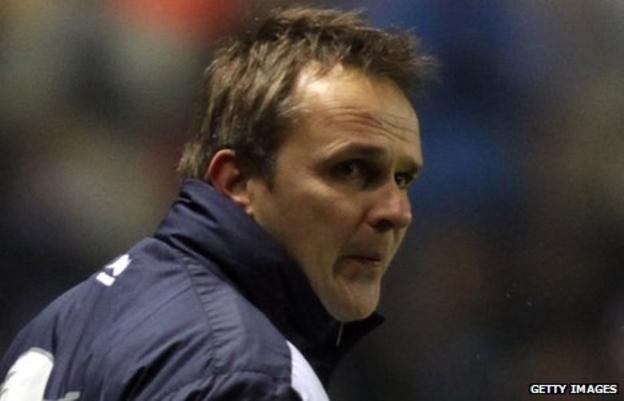 Former Stockport manager Dietmar Hamann has cited the failure of a proposed takeover by businessman Tony Evans as his reason for leaving the club.
Hamann, 38, left in November with the Hatters in 17th in the Blue Square Bet Premier.
"I was brought in by a Liverpool-based consortium who wanted to take over the club," he told BBC Radio Manchester.
"After months of negotiations the takeover didn't go through and I didn't see me there with the old ownership."
Hamann took over from Ray Mathias at Edgeley Park in July as part of a deal which was supposed to see the consortium lead by Liverpool-based businessman Evans takeover the club.
The day after his arrival the club made bids for three players, as they looked to rebuild a squad which was broken up after relegation from the Football League.
Following the collapse of the takeover bid in September the former Newcastle, Liverpool, Manchester City and Germany midfielder stayed for another two months but felt his position became untenable.
"Obviously there are a lot of things going on in the background which don't help the football club," he added.
"These days, we see it with Darlington now, how hard it is to keep a club of that size alive.
"Hopefully with the new investment coming in now things will get better, and I hope they get back into the Football League at some stage.
"Somebody has been coming in, or will come in, with some investment and if that goes ahead I think the future will look a lot brighter than the past few months and years did.