Matt Bloomfield column: The art of tackling is changing

By Matt Bloomfield
Wycombe Wanderers midfielder
Last updated on .From the section Football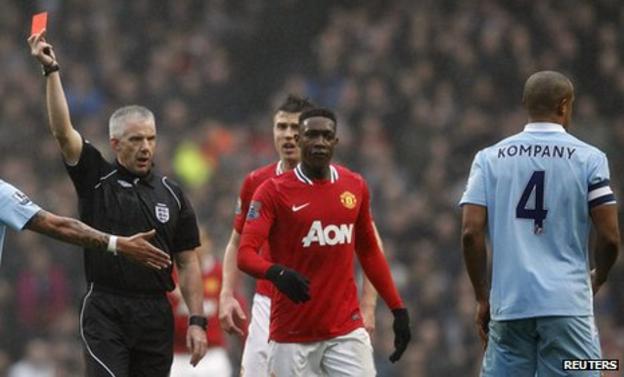 There has been a lot of controversy recently about tackling and techniques of tackling.
There also seems to have been a conscious clampdown this season by officials to rid the game of two-footed tackling, or lunges that put the opposing player in danger.
It is a contentious issue and one that needs some consideration. Whilst I agree that there is absolutely no place for tackling that might put another player at risk, where do you draw a line at taking away the passion that is the heartbeat of our national game.
I think that since the Premier League was first introduced in 1992, the game in this country has been gradually evolving. The fact that it is such a global product now, and of course the influence of foreign players and managers, there was always going to be change.
Slowly this has crept down and influenced the lower leagues as well as the Premier League.
In the eight years since I have been playing professionally in either League One or League Two, there has definitely been a change in the way our games are officiated.
We are certainly seeing players sent off for tackles that they wouldn't have been dismissed for five or 10 years ago.
The major change has been that it is now so easy to get a booking, that players are committing two fairly soft offences and finding themselves in for an early shower.
I am definitely more worried now than I used to be about getting sent off.
I have never, or would never deliberately go into a tackle to try and hurt an opponent. But I do enjoy tackling and the physical aspect of playing in central midfield.
It's the place on the pitch that is central to the battle, and the odd mistimed challenge is naturally going to occur.
I do think though that there has to be a place in our game for tackling. Tackling is a skill in itself, and proper tackling is part of why fans go to watch football.
We all love to see the wingers doing tricks and the strikers shooting from distance, but a good tackle from a defender or midfielder can give his team-mates and the crowd a lift.
This isn't a criticism of the men officiating our game, far from it, and I for one would never relish the job of a referee.
I also think that in the main, they do a really good job. I think that the best referees are the ones who you can talk to and who will interact with the players.
It is also easier as players to accept a bad decision if the ref is willing to have a chat and say "sorry I might have got that one wrong".