Garth Crooks's team of the week

By Garth Crooks
BBC football pundit
Last updated on .From the section Football
Both Manchester clubs put a severe dent into the hopes of North London rivals Tottenham and Arsenal in a fascinating weekend of football.
Shock results by Bolton and West Brom also re-emphasised the claim that there are no easy points on offer in the toughest league in the world. Take a look at my Team of the Week and see if you agree. Join the debate on Twitter using #BBCFootball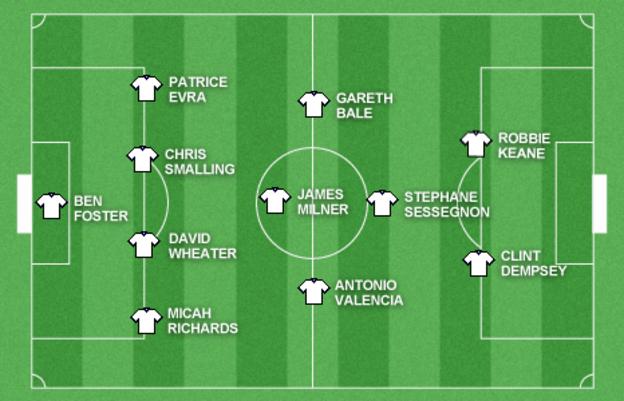 GOALKEEPER - BEN FOSTER, WEST BROM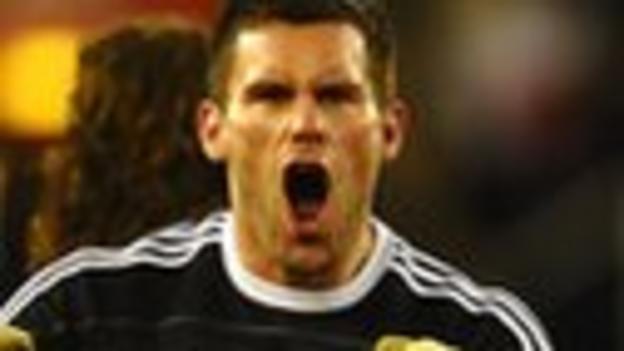 The decision to award Stoke's Jonathan Walters a spot-kick for Gareth McAuley's challenge was the worst penalty decision I've seen in years. I don't know what position referee Anthony Taylor was in or what he saw but the interpretation of his decision was lousy.
In what was the result of the day, on Saturday, Ben Foster's penalty save provided some justice and the turning point in the match against Stoke. He capped his performance with a string of important saves.
Did you know? Has saved two of the last three Premier League penalties he has faced, against Tottenham's Emmanuel Adebayor and Stoke's Jonathan Walters.
LEFT-BACK - PATRICE EVRA, MANCHESTER UNITED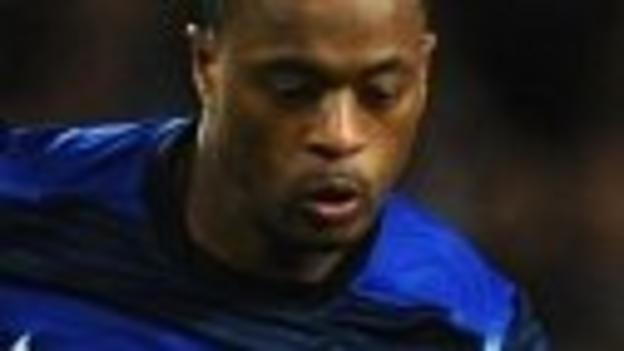 He was good against Bolton last week and even better this week against Arsenal. It's always a very good sign when your full-back spends as much time in the opposition's half as his own. Evra led the charge in United's super counter-attacking strategy. Another captain's performance.
Did you know? Only Wayne Rooney (366) and Nani (282) have made more passes into the final third for Manchester United than Evra in the Premier League this season (216).
CENTRE-BACK - CHRIS SMALLING, MANCHESTER UNITED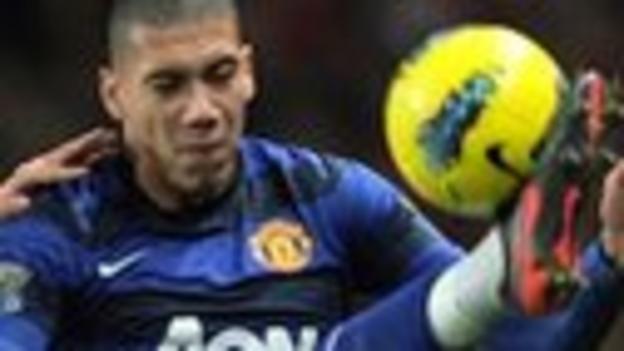 Apart from one slip in the second half, Smalling had a superb game at the back for United. He won every header that needed to be won inside and outside his own box and produced a match-winning clearance in the dying seconds of the match. With injuries to Nemanja Vidic, Rio Ferdinand and the subsequent injury to Phil Jones, Smalling looked as solid as a rock against the Gunners.
Did you know? Since the start of last season, United have won 77% of their league games when Smalling has started, compared to 58% without him.
CENTRE-BACK - DAVID WHEATER, BOLTON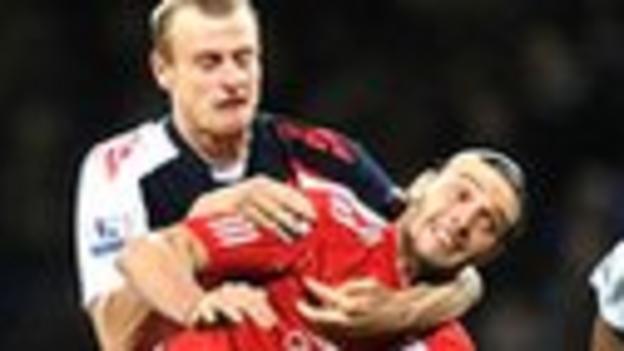 You're entitled to be satisfied with a performance when you've just beaten a team for the first time in five seasons. To do so, David Wheater had to keep a desperately goal-hungry Andy Carroll sufficiently quiet to allow his team to produce a shock result.
Bolton's victory over Liverpool will play a significant part in the Trotters' Premier League future and no doubt manager Owen Coyle's tenure at the club. Wheater was quietly effective.
Did you know? Only Steven Taylor (1.86) has blocked more shots per 90 minutes in the Premier League this season than Wheater (1.56).
RIGHT-BACK - MICAH RICHARDS, MANCHESTER CITY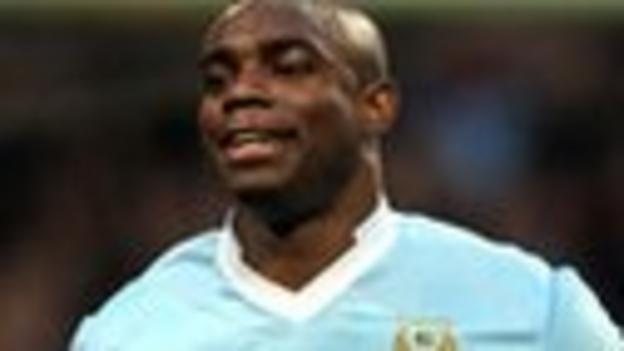 Eighteen months ago there was talk of this prodigious talent parting company with City. Enter Roberto Mancini and all has changed. Not only is Richards playing the best football of his career but Mancini rewards the player by making him captain in the absence of Vincent Kompany.
What a difference a good manager can make to a player. Perhaps Mancini could have a quite word with his fellow countryman and get England boss Fabio Capello to see the light.
Did you know? Manchester City have only dropped points in one of the six Premier League games when the English quintet of Joe Hart, Micah Richards, Joleon Lescott, James Milner and Gareth Barry have all started this season (won five, drawn one).
MIDFIELD - JAMES MILNER, MANCHESTER CITY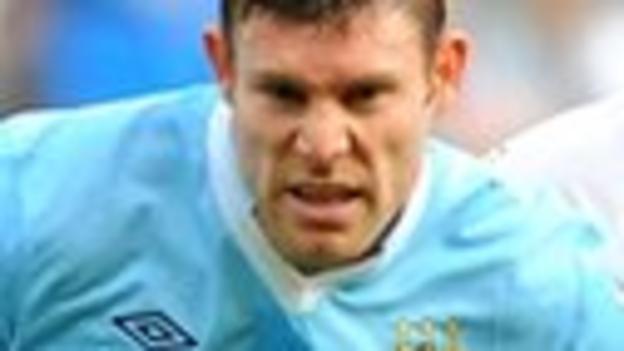 When you have a midfield full of skilful players you need one player who is happy to sit in and allow others to do what they do best. Milner is one of those players. One of the most unselfish footballers I have ever seen in a side with the potential of winning the title. The unsung hero against Spurs.
Did you know? Has started Manchester City's last three league games. He has not started four in a row since October 2010.
MIDFIELD - GARETH BALE, TOTTENHAM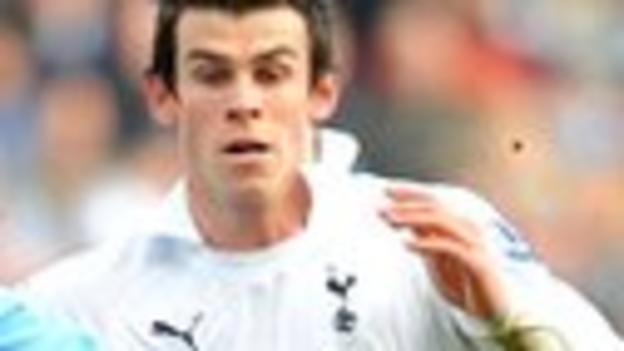 I tend not to select players who end up on the losing side unless they've been brilliant. If Stephane Sessegnon scored the goal of the day on Saturday then Bale scored arguably the goal of the month. It should have been enough to give Spurs a point and his assist for Jermain Defoe in the dying minutes should have given Spurs all three. An exceptional talent.
Did you know? Seven goals makes 2011/12 Bale's most prolific league season to date.
MIDFIELD - ANTONIO VALENCIA, MANCHESTER UNITED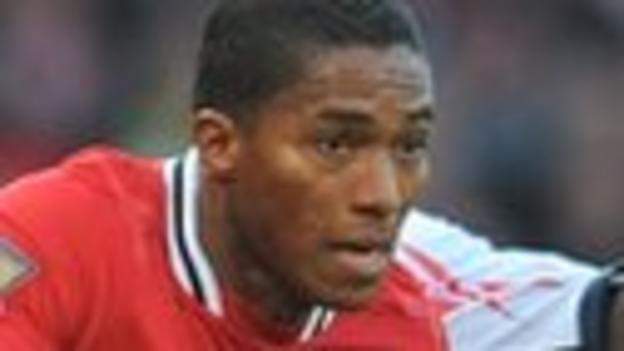 Great header for his goal, and a great assist for the winner. The South American makes my team for the second consecutive week. He's calm, dependable, consistent and a team player. Isn't it lovely to see? The nearest thing I've seen to the former United favourite Steve Coppell in a Manchester United shirt.
Did you know? Only David Silva (12) has more assists in the Premier League this season than Valencia's eight.
ATTACK - STEPHANE SESSEGNON, SUNDERLAND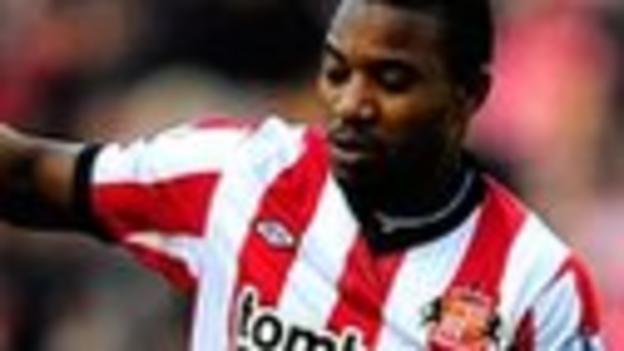 What an exciting player. He impressed me under Steve Bruce and he's looking even better under Martin O'Neill. Only players who are technically gifted can score a goal like the one that left Swansea keeper Michel Vorm completely stranded.
Did you know? Only three players - David Silva, Gareth Bale and Aaron Ramsey - have created more chances from open play in the Premier League this season than Sessegnon with 45.
ATTACK - ROBBIE KEANE, ASTON VILLA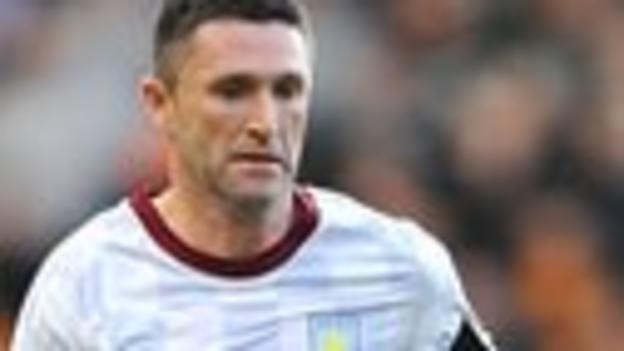 Well, I thought he was finished! Not only does he look fit and sharp, he looks as hungry as he was in his Tottenham heyday. I don't know what he's been taking while he's been at LA Galaxy but I suggest he keeps taking them.
An inspired decision by boss Alex McLeish to bring the Irishman to Villa on loan, and one that looks like it will pay off. His two goals destroyed Wolves.
Did you know? Scored twice in a Premier League match for the first time in almost two and a half years since scoring four goals versus Burnley in September 2009.
ATTACK - CLINT DEMPSEY, FULHAM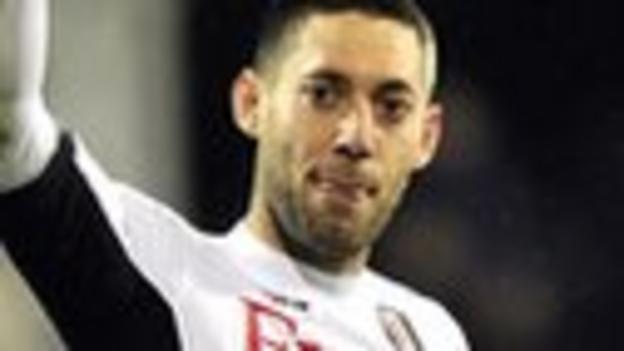 For the second consecutive week I find myself following the insightful observations of another pundit. It was Mark Bright who said on Final Score recently that Clint Dempsey was the best American footballer ever to come to these shores. I agree.
That said, Brighty also said that Liverpool would win the Premier League title! A great hat-trick by the American against Newcastle.
Did you know? Scored his hat-trick from just three shots in total, making him only the fifth player to do this in open play in the Premier League since 2006/07.