Bolton complete £2.5m signing of American Tim Ream
Last updated on .From the section Football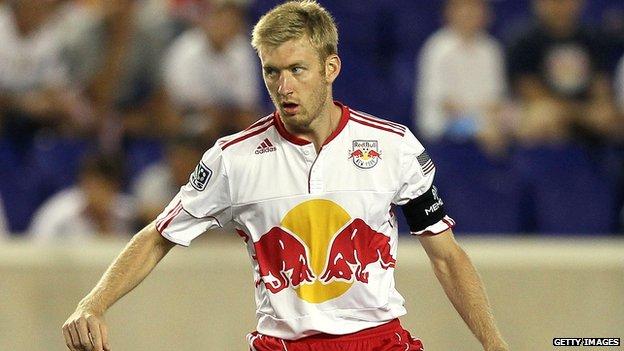 Bolton have completed the £2.5m signing of American defender Tim Ream.
The 24-year-old trained with both West Bromwich Albion and Bolton last month during the off-season in the MLS, where he played for New York Red Bulls.
Ream replaces Gary Cahill, who moved to Chelsea earlier this month, at the heart of the Bolton defence.
"Tim was trailed by a couple of clubs, including West Brom and Arsenal, so it's great that he sees his future here," said Trotters boss Owen Coyle.
"He is young, has a tremendous attitude and a winning mentality. I know he will fit in well with the rest of the squad."
Ream, who has played seven times for the United States national team since making his debut in 2010 against South Africa, is looking forward to making an impression at Bolton.
"I knew there was interest in me when I came over last year and trained for a couple of weeks, then after Christmas things started to ramp up," said Ream.
"Being able to play against Paris Saint-Germain and Arsenal in the Emirates Cup [last summer for Red Bulls] gave me an insight and knowledge into what I need to be successful here.
"Now to have those matches week in and week out will make me a better player all-round. Competing in the top league in the world can only help a player.
He added: "The team is in a good run of form right now and I'm just looking to contribute in any way that I can."