No pressure on Crewe to make play-offs - Matt Tootle
Last updated on .From the section Football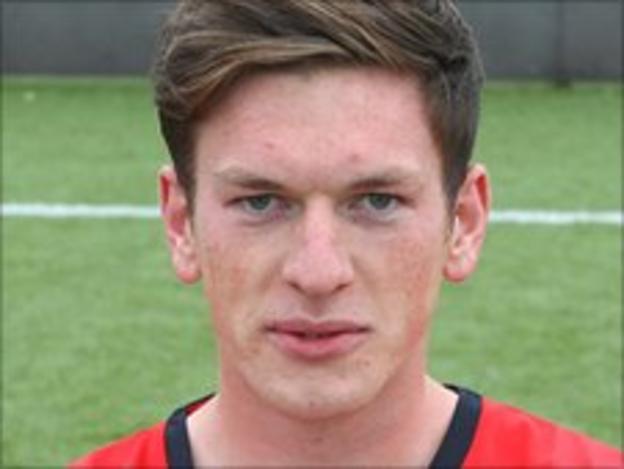 Matt Tootle does not believe there is extra pressure on Crewe to reach the play-offs, despite manager Steve Davis setting a points target for the team.
Full-back Tootle told BBC Radio Stoke: "It's not (any more) pressure. We're just playing and keeping quiet.
"We have crept up. I think the gap was 10 points a couple of weeks ago and now it's a bit smaller. We need to keep doing what we've been doing."
The Alex have won their last three matches and are now just three points behind seventh-placed Oxford in the League Two table.
Speaking after , Davis told BBC Radio Stoke: "A realistic target would be two points a game.
"That would give us about 76 points and I think that would be enough to get into the play-offs."
Tootle is set to reach a personal milestone on Saturday when Crewe face another in-form team, Barnet, at Underhill.
If selected, the 21-year-old will be making his 100th appearance for the Alex, having been handed his first-team debut by previous manager Dario Gradi in November 2009.
"It's been a great two years for me and it seems to have gone really fast," said Tootle.
"I watched a DVD of an early game I played against Macclesfield not long ago and I was just running around the pitch. I was even up front at some times.
"I have matured a lot. It's been up and down but I'm definitely a better player now."
Have your say on this story: